IP Tutor
IP Tutor is an online learning module delivered by the Intellectual Property Office UK (IPO). It is a CSD Validated module and is mandatory for those on the Pathway to Chartered Designer and is embedded in the CSD Course Endorsement Programme. The module takes 40 minutes to complete and carries CSD CPD points.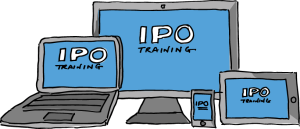 IPTutor Plus has been developed by the IPO in consultation with the Society in order to offer advanced information in respect of intellectual Property Rights for both the staff and students of design courses. The resource contains lecture slides, lecture notes, case studies, case study images and discussion notes that provide a comprehensive module for inclusion in any design and design related course.
Read about IPTutor Plus and visit IPTutor Plus and download the toolkits now.
This module is the second IPO module to be awarded CSD Validated Course status within our overall Course Endorsement Programme (CEP).