Ms Hollie Clarke

- HollieCreates

Graphic Design

Assoc.CSD
United Kingdom - North East
Email address
Hi@HollieCreates.com
Profile description

Hollie is a graphic designer who recently graduated from Sheffield Hallam University, with a first class honours. She has a passion for responsible design, and is driven by creating work that benefits others.

Hollie's skills and knowledge include in-depth researching and copywriting, alongside visual communication, typography and illustration. She is open to ideas and tests them throughout the design process to determine the best way to produce a solution that will both inform viewers, and create positive impact.

Hollie is proficient in the Adobe Creative Cloud suite, as well as basic website design. She is currently based in the North East and has a particular interest in social impact projects and non-profit organisations.

Her portfolio website can be found here: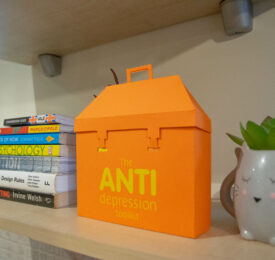 The Anti Depression Toolkit
Hollie received a Highly Commended Award from Creative Conscience for her 'The Anti Depression Toolkit'. This is a very personal project which showcases a wide range of Hollie's skills including worksheet and diagram formulation, copywriting, and information design. 'TADT' is a toolkit for people with depression, based on CBT self help techniques, written and designed with the audience in mind.
You can view this project on her website here:
https://www.holliecreates.com/project-07-the-anti-depression-toolkit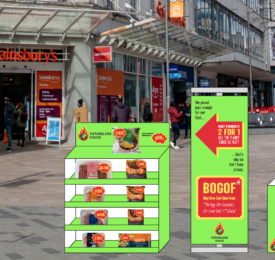 Futureless Foods
Hollie created Futureless Foods to educate, and encourage action around, modern day meat consumption. This project stemmed from her research into the climate crisis, which involved collating data and using it to inform a public facing campaign to raise awareness of the benefits and importance of a plant based lifestyle for the sake of the planet.
Futureless Foods, disguised as a typical supermarket brand, appears to sell meat alongside plant based alternatives, not for money, but for carbon cost to the environment – aiming to capture the attention of the average person, aswell and those who would not usually engage with the subject.
You can view this project on her website here: