26.09.2018
Meet the professionals: Denis Mallet MCSD
We caught up with Denis Mallet MCSD, who works in London, to find out about his philosophy on brand design and what advice he'd give to someone just starting out in the field.
Q: Please introduce yourself!
A: I am a branding designer and art director. I've been running the DM Workroom studio in London since 2007 and I've been a partner at Eduardo Aires Studio in Portugal since 2013.
Graphic design is a dialogue between the client, designer and the audience. I believe the most successful work can be achieved for brands that are driven to be about individual preference, to be entrepreneurial, and that esteem the crafted qualities within the products they offer.
Q: What made you choose this career?
A: Brand design is one of the most impactful disciplines on our lives: we are constantly surrounded by graphics and products. These should be useful and legible messages, not visual noise.
I have chosen to be a designer to deliver quality design based on a rigorous aesthetic expressed towards people, products, and what they promote. My role is to contribute to a better visual world.
Q: What's the most exciting thing about what you do?
A: Educating clients' design perception and making them realise how important it is to give the best first impression. Branding design should be efficient: any brand logo or visual identity has to be pure, iconic and meaningful. This ensures that the audience can extract the essential meaning in the blink of an eye.
Q: What challenges did you face and how did you overcome them?
A: Designing websites or marketing collateral such as flyers, brochures, and presentations from poor content is extremely frustrating. A good design cannot make bad content shine; it wastes peoples' time to attract customers and then disappoint them.
To overcome the issue, I put my clients in touch with specialist copywriters and professional photographers to help their message be concise, direct and aspirational. This makes the design worth it.
Q: What do you think is the future of your sector?
A: Design is more and more digital, and I have the feeling that users are learning how to be more sequential on what they want or don't want to see on their personal devices (and therefore anywhere else).
With new technologies, I believe that advertising and design are going to better target the audience and be more qualitative. Users know what they want; they don't need big red and yellow promotional messages with arrows to be convinced that something is better.
Q: What are you working on right now?
A: At the moment, I am working on several brand identity projects, including website design and production. As well as the design stage, I am project managing the copywriting, wire-framing, prototyping, development and testing phases
This is a learning course for the clients, as websites cannot be designed without the content and development cannot start without the design. This type of project forces everyone to be more strategic and organised.
Q: What advice would you give to a new designer?
A: Try as much as you can to only use your design to promote something you believe in. Always do your best to gratify the consumer. Please them and make their life easier with your design.
Denis' latest projects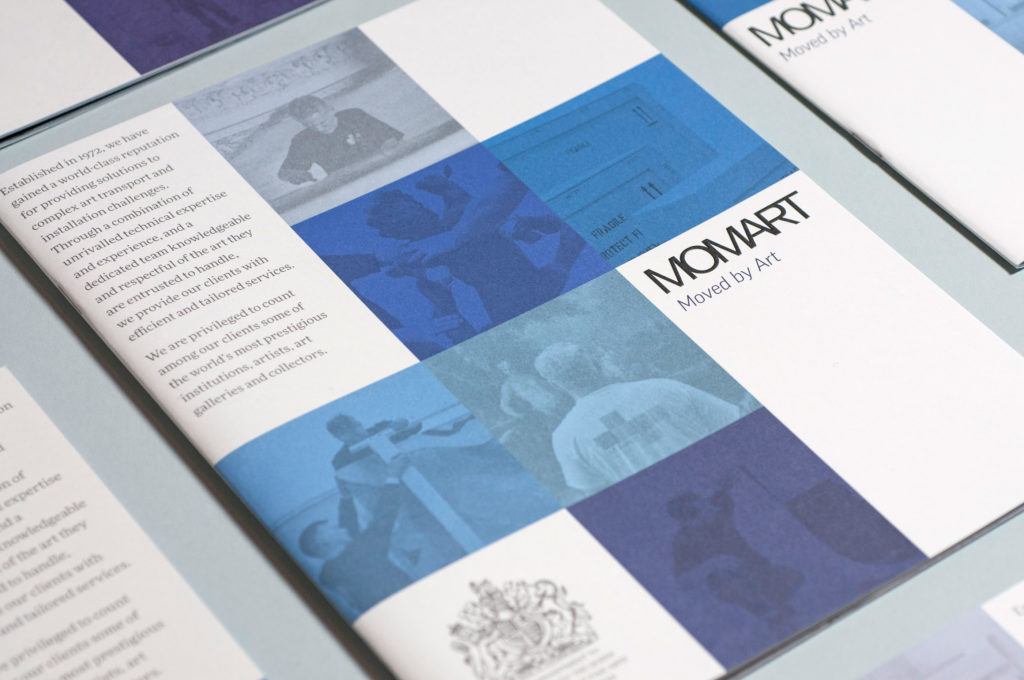 Momart identity and brochure

The objective for designing this brochure was to create a piece of collateral that could introduce the art transport, storage, and handling services of the company to potential clients. The flexible box on the front cover acts as a placeholder for a selection of images, and I used an adjustable symbol to demonstrate Momart's ability to adapt to any situation and space.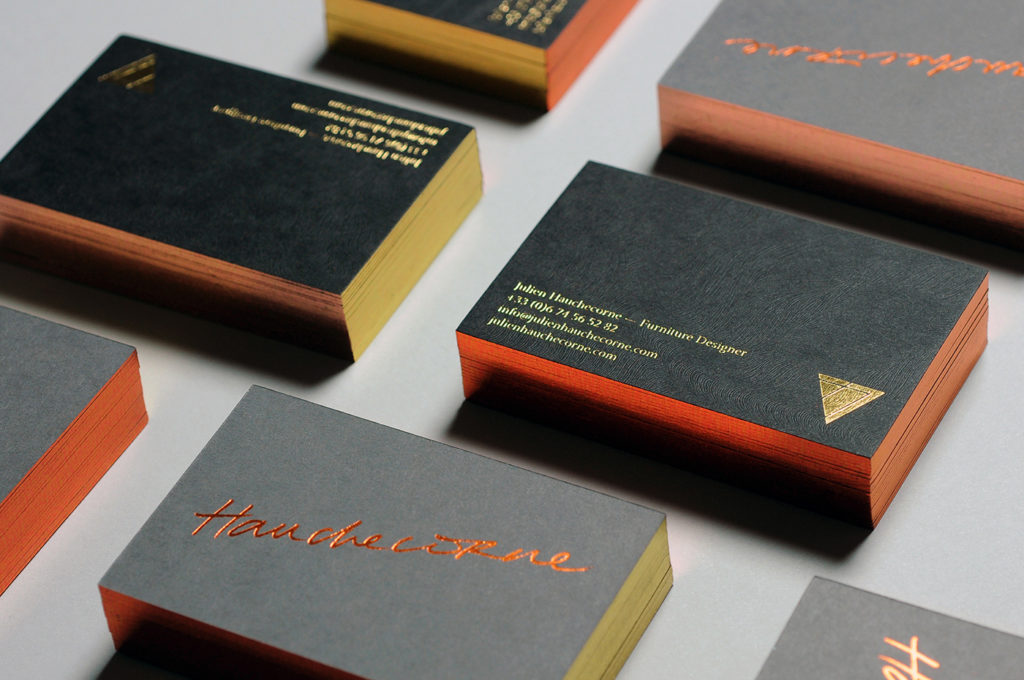 Julien Hauchecorne identity
Julien's logo originated from his initials and using multiple radical triangular shapes. We have also added Julien's handwritten signature to soften and personalise the look and feel. The business cards use four different metallic Foilco foils, from gold to copper, to create a gradient. Each foil has been applied onto each side of the card using a fore-edge printing process.