18.10.2022
CSD CEP22 – 17 November 2022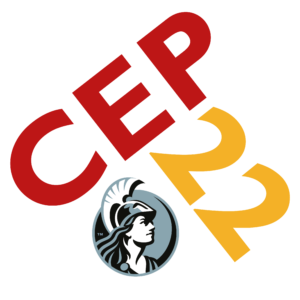 If it's design practice – it's design education
CSD CEP22 takes place on the third day of the VDEF22, 17 November 2022.
This one-day forum brings together design practitioners, tutors and students to discuss how design practice and design education are and can collaborate.
Please find the schedule here, speakers will include CSD President Jake Leith PCSD, the Society's Chief Executive Frank Peters FCSD CDir FIoD, Marwa Isa of Bahrain Polytechnic, Saiba Quqandi of C4D Cranfield University, Massimo Imparato aCSDf of XJTLU Xi'an Jiaotong – Liverpool University, Peter Bosson FCSD, Martin Darbyshire FCSD of tangerine, Dean Johnson FCSD,  Julian Maynard FCSD of Maynard Design and speakers from the UK IPO  and the RNIB.
The forum is FREE to all CSD members and staff from CSD Accredited Courses.
CSD members log in to your members' pages on the CSD website for details of your free registration.
Staff from CSD Accredited Courses can obtain free registration details by emailing cep@csd.org.uk
CSD members and staff from CSD Accredited Courses are also able to attend VDEF22 15 and 16 November at a 50% discount. Details in the members' area of the CSD website or by emailing cep@csd.org.uk