Oliver Sunderland
Product Design
Assoc.CSD
United Kingdom - Yorkshire and the Humber
Email address
oliversunderland@live.com
Profile description

Oliver Sunderland

Designer. Maker. Creative Thinker.

I believe design has many purposes, one being to create Joy. I take a meticulous approach to product design through a considered blend of materials, form and function with the aim being to create products that bring a positive experience to peoples lives.

I enjoy tackling the unfamiliar. Taking on a project where I have no past experience with a particular  industry allows me to start my creative process with no preconceptions. I believe this is where truly unique ideas and products originate.

Since graduation from the Sheffield Institute of Arts, Sheffield Hallam University in 2018 with a 1st class honours degree in product design, I've gone on to develop patented products for the construction industry during my work with Gripple, as well as see my first product, the SW1 spinning wheel, receive recognition from various industry awards and magazines.

I currently work full time as a professional product designer, whilst furthering my own design practice.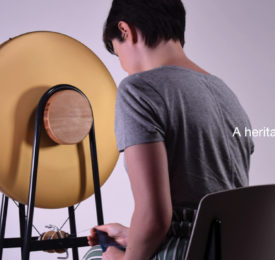 KRAFFT SW1 Spinning Wheel
Spinning as a craft has devolved since the industrial revolution and it is estimated that currently, there are only 51-100 skilled crafts people in the UK able to spin to a professional standard (Heritage Crafts Association, 2018). KRAFFT aims to introduce spinning to a new audience through a new product format and an updated material palette. A functional product as well as a conversational object, SW1 is is as much a piece of furniture for the home as it is a tool to engage with making.
Gripple Cable Basket Clip
The 
Cable Basket Clip
 is an accessory product designed to work with all of Gripple's bearers, most specifically, the newly launched 
FastTrak
 system. When 
FastTrak
 is used as an electrical containment bearer, the Cable Basket Clip allows contractors to secure lengths of cable basket to the 
FastTrak
 bracket. Providing a quick and intuitive installation that is easier to install than traditional methods.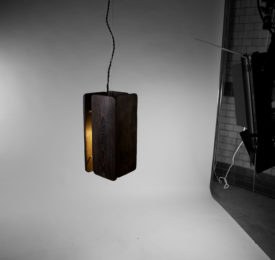 SUKŌCHI LIGHTING
Inspired by traditional Japanese architecture, SUKŌCHI combines light with a sense of traditional. The Charred Timber construction pays homage to Shou Sugi Ban, the centuries old Japanese technique for treating wood. SUKŌCHI: Pendant, SUKŌCHI: Floor and SUKŌCHI: Wall combine to create a suit of three luminaires, all with three finishes to choose from; Charred, Burnt or White Wax.
​SUKŌCHI: PENDANT and SUKŌCHI: WALL were recognised by the Made.com TalentLAB scheme and have been shortlisted for their fourth collection.