10.03.2015
Students and IP – Creating an IP savvy workforce
This March, the Society attended the Intellectual Property Office's 'Students and IP – Creating an IP savvy workforce' held at Paintworks in Bristol. The event brought together a range of contributors from academia and business, to discuss the need for a greater awareness and understanding of IP. Knowledge of Intellectual Property Rights (IPRs) is important for students not only for successful completion of their academic studies but throughout their careers, this information will be vital in understanding how their ideas can be recognised and protected whilst at the same time ensuring they are aware of the responsibility and risks associated with infringing the IPRs of others.
CSD supports designers at every stage of their careers and provides key services to ensure designers benefit from their IP. The Society's Course Endorsement Programme (CEP) formally recognises excellence in both teaching and study throughout design education, differentiating those courses which offer seamless routes "from learning to earning"™. IPR is one of the core components required in the curriculum for a course to be Accredited as part of CEP.
At the end of last year, the Society conducted its own research into students' knowledge of IPRs. Our findings showed that an astonishing 64% of students said they had not received any guidance or awareness of IPRs whilst studying design at university.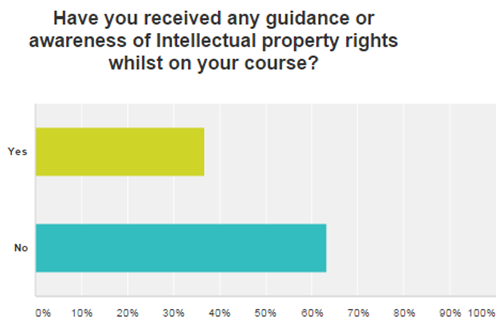 These results were corroborated by the National Union of Students (NUS) whose pioneering research into 'student attitudes towards intellectual property' showed that students believe knowledge of IP is important and the majority expressed a strong desire to receive more education on this topic.
"Overwhelmingly, students felt that a knowledge of IP is important to both their education and their future career. There is evidence that IP teaching earlier in their education motivates greater interest among students at FE/HE level. Furthermore, once they are exposed to some aspects of IP, students feel more confident about it, and express a desire to know more." – Student attitudes towards intellectual property report by the NUS.
The IPO event was an important step in recognising the need for improvements in teaching and awareness of IP issues. A range of speakers discussed why it is important to make progress in preparing the next generation of employees and entrepreneurs for success in their future careers.  Contributors included Gill Smith the current IP director at Dyson Technology Ltd and Kathryn Penaluna, Enterprise Manager at University of Wales Trinity Saint David.
The IPO introduced its new online learning tool 'IP Tutor' which will be used to provide foundation knowledge for students and academics, relevant to their discipline. The interactive module includes a library of resources with teaching materials, case studies and guidance booklets with tailored tools provided for:
creative disciplines
science, technology, engineering, maths (STEM)
law, business and accounting
humanities, including creative writing
The module  is fully CPD accredited and covers the basic forms of IPRs – patents, designs, copyright, trademarks and trade secrets as well as offering further reading opportunities on specific topics.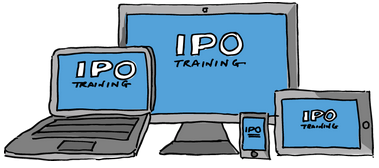 Click here to try IP Tutor now
During the introduction to the event, Rosa Wilkinson, Director of Innovation and Strategic Communications at the IPO, acknowledged the initiative by the Chartered Society of Designers to include the module within its course accreditation and Pathway to Chartered Designer requirements.

The second half of the IPO event saw the announcement of the winners of the StudentshIP Enterprise Awards, a competition that provides funding for university projects that brings enterprising students, business and the local community together to improve the understanding and exploitation of IP. The winning projects were announced by Baroness Neville-Rolfe, minister for intellectual property. A total of 10 universities were awarded prizes totalling £450,000 which will be used to implement their projects through student-business partnerships.
Read Baroness Neville-Rolfe's full speech here.
The Winners:
Nottingham Trent University £25,000 "Nottingham Creative Student IP"
A team of law students will set up a programme to promote a commercial awareness of IP among fellow art & design students as they embark on exhibiting their work for the first time. Participants will publish an IP guide and utilise the IPO's online Health Check tool to generate tailored IP reports for fellow students.

 The Society accredits 7 BA Design courses at NTU
Anglia Ruskin University £71,600 "DEVEL-IPR"
The team will create a series of IP workshops, webinars and podcasts for use by students from all disciplines. A BlogSpot will encourage knowledge exchange and peer-to-peer learning, along with routes to discussion with industry mentors. Postgraduates on selected pathways will create an IP management and exploitation strategy and be allocated a mentor to work on commercialisation of their IP.
Aston University £54,640 "Aston PIPE (Patenting, Intellectual Property and Entrepreneurship) Club"
The Aston Patent, Intellectual Property & Entrepreneurship Club (PIPE) will enable students in multidisciplinary teams to create simulated IP-intensive companies, initially based on ideas generated in their student courses and projects. Successful companies will be selected for further support and launched into the marketplace by students as they graduate.
City University £37,000 "Start-Ed Student Accelerator"
The Start-Ed Accelerator places students directly with technology start-up companies to support their IP needs. Students will work directly with companies to develop IP awareness and management under supervision of lawyers and commercial advisors. Forging connections with local businesses, this project aims to provide students with the commercial and IP skills needed to become future business leaders.
Durham University £34,500 "UnzIP Knowledge of Business Value"
Aiming to promote the value of IP within Durham's undergraduate community, this project enables students to develop the university's existing IP material. Working with media companies to reinterpret the training in a way that is engaging to their peers, teaching materials will be disseminated to the wider student body via the enterprise society's activities and social media channels.
Imperial College London £54,000 "IP Wise Up"
Students will receive funding to develop their innovative ideas whilst industrial experts deliver IP training to equip them with the knowledge and skills to develop and commercialise their projects. Participants will then go on to act as IP ambassadors, educating their peers on the importance of IP and where to locate advice and support.
Lancaster University £44,560 "Intellectual Property Game"
A new educational game will be developed by students where players compete to create, protect and commercialise IP. The game will introduce players to the value of IP in a fun and engaging manner. Students in the team plan to commercialise the game, taking responsibility for producing the first-edition production run and preparing to take the game to market.
London South Bank University £77,440 "Ignite"
The project anticipates engaging 1,000 students to increase IP knowledge and skills. Acting as a springboard through four multi-disciplinary Ignite workshops, students will be encouraged to generate commercial ideas with the best ideas supported for students to start-up their own enterprises. Annual IP Ignite Awards to be awarded to the most engaged students.
University of Southampton £30,180 "Idea to Intellectual property (I2IP)"
The I2IP project is designed to create an entrepreneurial mindset based on a clear understanding of IP among the student population. Trained IP champions will identify potential IP, advise other students and develop an online innovation tool. The project's success relies on a multifaceted team, with the last months dedicated to IP registration and pitching to investors and potential partners.
University of Winchester £15,000 "iCreate – Supporting and Protecting the Creative Sector"
The University of Winchester will lead a consortium of Creative Industry and IP partners developing a student-based IP support service for local businesses. Once trained via interactive workshops, student teams will deliver an extensive series of IP clinics for local creative individuals and businesses to promote awareness of IP issues, identify IP assets and information on finding professional support.
View the full list of finalists here
---
Congratulations to all the finalists and winners of the StudentshIP Awards.
The Society supports projects that encourage learning and practical use of IP will be supporting initiatives with our Accredited courses, including one of this year's StudentshIP Award winners, Nottingham Trent University. We look forward to reporting further on the positive impact of all of these projects for design students across the UK.
If you would like to find out more about the Course Endorsement Programme or are interested in applying for Accreditation, contact us by email cep@csd.org.uk