28.07.2022
How to protect your design business from cybercrime
As part of our ongoing series with, we spoke with Trudy Kelly, Senior Broker at CSD partner, MFL about how to protect your design business from cyber criminals, what defines a cyber event and important things to look out for.
Did you know that 39% of businesses are affected by invisible criminals that want to cause them harm?
Whilst this sounds like the plot of a Netflix movie, online scams created by criminals hiding behind their computers are on the rise.
And not just for consumers, they are also on the rise for businesses.
The insurance industry's answer to helping businesses is called Cyber Cover or Cyber Insurance. Let's look at what Cyber Cover is and how it can help your business.
The name Cyber Cover consists of two elements:
The act of online criminal behaviour is called a 'cyber' event.
And Cyber 'Cover' is the insurance-based service businesses can purchase to support them if they suffer an event.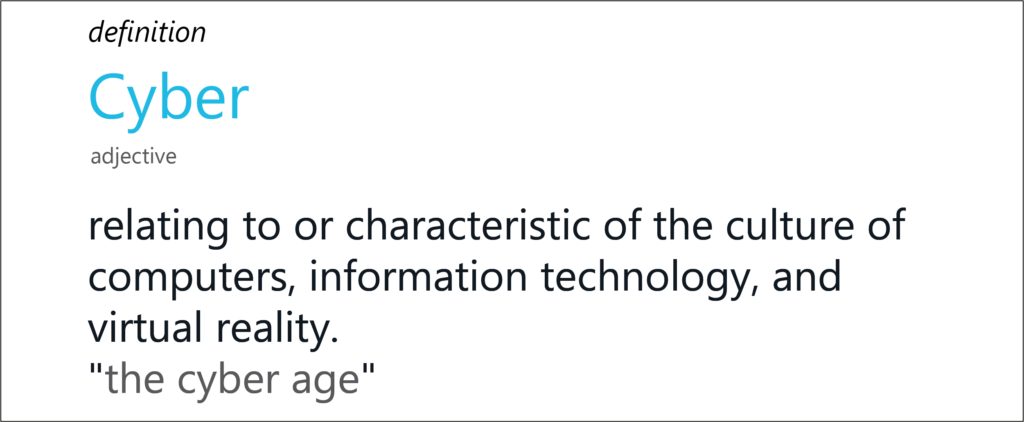 How often are cyber events happening?
The short answer is that they are happening more than you think. But we only ever hear about a cyber event when it's reported in the national media.
In the recent Cyber Security Breaches Survey by the Department of Digital, Culture, Media and Sport, 39% of UK businesses suffered a cyber event to their business in 2021. 31% of companies suggest they experience a cyber event at least once a week.

Some businesses are more attractive to criminals than others, namely for the bigger paydays! Interestingly, we are seeing that smaller businesses are being targeted more and more. It is thought that as larger businesses are investing in Cyber Security, small businesses become more attractive targets because they tend not to have the same level of cyber security.
What types are cyber events are there?
Unfortunately, even some of the most switch-on, tech-savvy individuals and teams can fall victim to cyber events. While there are numerous types of criminal activities occurring online, there are a few common cyber events to be aware of: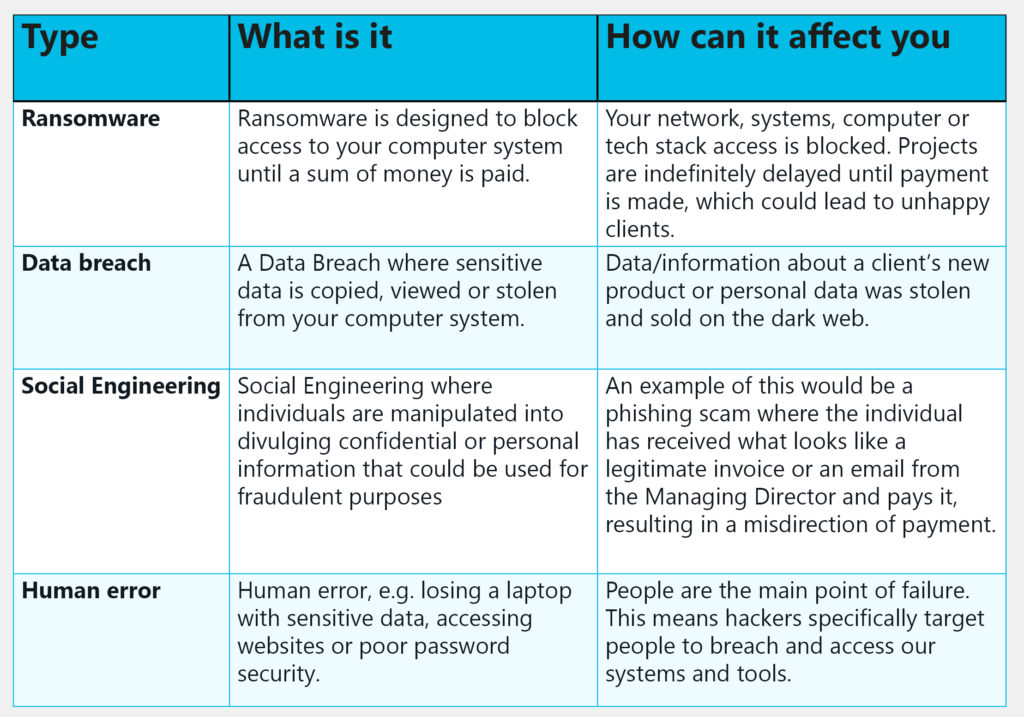 The cost of a cyber event
Data gathered by the department has shown that for incidents with material outcomes – meaning money or sensitive information was lost – medium-sized and large firms lost an average of £19,400 in the past 12 months, up from £13,400 from the previous year. However, the average dropped to £4,200 when considering smaller businesses.
It could be argued that the impact on smaller businesses is much more significant as they won't have the cash reserves to pay for the cyber event. Large firms are also more likely to have some form of Cyber Insurance Cover to pay for these events.
Cyber Cover can help you.
Cyber Cover is an insurance policy, but it should be seen as an insurance service, just like your Boiler Cover and Breakdown Cover is.
It is an assisted service provided by specialist cyber companies who will support you if a cyber event affects your business or a client's ability to operate, aiming to get you back up and running as soon as possible.
It also carries a financial element which can reimburse you if you're a victim or suffered a loss of income or if a claim is made against you by a client whose data, network or systems have suffered a breach.
[caution: we recommend you review your policy documentation as Cyber Cover may have been excluded in your last renewal]
Cyber Cover typically covers two types of party

You may not have Cyber Cover
Prior to 2022, most insurers would have included a limited Cyber Cover as standard in Professional Indemnity, Management Liability or Office Insurance policies.
As the claims in this area have become more frequent and larger losses are incurred by insurers, at the start of 2022, all insurers imposed Cyber Cover exclusions to the majority of these insurance policies.
Meaning you would now need to purchase a standalone Cyber Cover policy.
MFL can help
We would be happy to review your current insurance position.
We also have a standalone Cyber Cover policy with premiums starting from £10 a month.
Download our Cyber Cover brochure to find out more.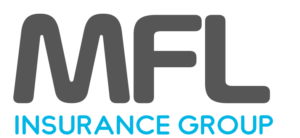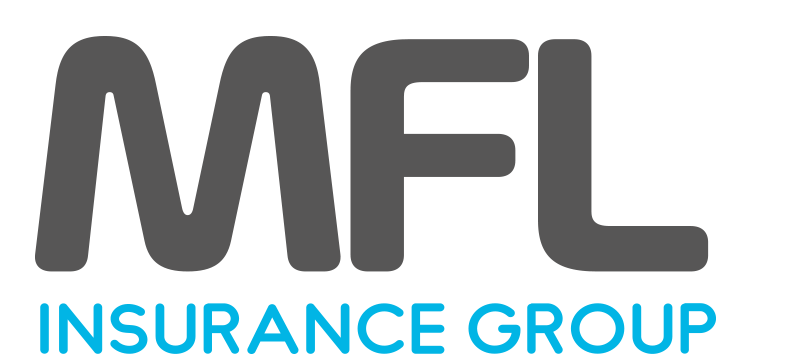 Who is MFL Insurance Group?
MFL is a leading independent insurance broker having provided insurance to professional and service-based businesses since 1997.
Our role is to advise you on the insurable risks that you face as a designer and recommend suitable insurance cover to protect you.
Source: https://www.gov.uk/government/statistics/cyber-security-breaches-survey-2022/cyber-security-breaches-survey-2022