29.05.2023
How can insurance help me if I'm a designer?
This article from our partner, MFL, considers how insurance can help a designer. It explores typical scenarios many designers face, from missed deadlines to tricky clients, and explains why having the right insurance can help.

Insurance can assist you as a designer in many ways. Here are some of the most common ways that insurance can help designers:
Protect your balance sheet. Insurance can help protect you from financial losses caused by many risks, such as professional negligence, bodily injury, property damage, business interruption, and equipment damage.
Give you peace of mind. Knowing that you are protected by insurance can give you peace of mind and allow you to focus on your work.
Meet client requirements. Some clients may require you to have certain types of insurance, such as professional indemnity insurance, before they will work with you.
Grow your business. Insurance can help you to grow your business, allowing you to focus on new clients and projects without worrying about past projects or clients.
It is important to consider purchasing the appropriate insurance policies to protect your business. The specific insurance policies that you need will depend on your business and the risks that you face. You should work with an insurance broker to get quotes for different policies and to find the policies that are right for you.
Here are some of the most important types of insurance for designers:
Professional indemnity insurance. Professional indemnity insurance protects you from claims of professional negligence. If a client sues you for making a mistake, your professional indemnity insurance will cover the cost of defending the claim and any damages that are awarded.
Office Insurance. Office Insurance is a package policy that covers business premises (even if you work from home), computer equipment, business interruption, contents (furniture, stock or documents), public liability, and employers' liability. Each policy can be tailored to your circumstances so you are not over-insured or under-insured in one particular area.
Cyber insurance. Cyber insurance protects you from the financial losses that can occur as a result of a cyberattack, such as data breaches, ransomware attacks, and website downtime.
Not all insurance policies provide the same coverage, limits, or exclusions. It is important to read your policy in full or engage with an insurance broker who will be able to advise you of what you are covered for.
Under which scenarios can insurance typically help?
Contracts don't alleviate you from liability. They're useful for identifying the project requirements and expectations of both parties, but insurance steps into action when those duties come into question.
SCOPE / PROJECT CREEP
The designer completed the project, but the client complained of missing elements within the design.
The designer agreed to create the perceived missing elements for a further fee, but the client believed it was included in the initial brief and should have been included. The client refused to pay the outstanding invoice amount and threatened legal action.
Professional indemnity insurance meant the designer had a team of legal experts behind them. With their support, the designer communicated with the client to avoid the problem from escalating any further.
The designer's professional indemnity policy also had a mitigation costs clause. This meant the insurer paid the amount owed by the client too.
PROJECT DELAYS
Interior Designers often work to tight deadlines. Missing deadlines can cause problems if the project has an important completion date.
An agency was hired to design a private residence, but the project started to unravel. Key members of the team left partway through the project and the pace of the work being completed slowed down.
While the project was delivered on time, it was missing a lot of major features. The client said it wasn't fit for purpose.
The client refused to pay the final invoice and also incurred extra expenses from hiring new contractors to complete the missing features.
The client threatened to involve solicitors if the agency pursued payment.
The Interior Designer's professional indemnity policy meant the insurer provided the agency with legal advisors to confirm with the client that the project is considered at an end. They also had a mitigation costs clause, so the unpaid invoice was settled by the insurer.
CLIENT RELATIONSHIPS BREAKING DOWN
This is a common cause for professional indemnity claims. Even if we spot the warning signs (project creep, tight deadlines and long hours, chasing invoice payment, lack of communication), we tend to continue working like this as it can pay the bills. However scary it is, sometimes you have to burn bridges with a client.
The designer decided to walk away from the project because they had no desire to continue working with their 'difficult client'. After all, the relationship had broken down.
Unfortunately, that wasn't the end of things. The client wanted to be reimbursed for the money they had already paid to the designer. They also wanted damages for the loss of income due to a delayed launch and compensation for hiring other contractors to complete the project.
The designer's insurer provided a team of legal experts to deal with the designer's client. A settlement was agreed out of court, which was also covered by the insurer.
IN SUMMARY
Whilst insurance is often seen as an unnecessary cost, it can save you money if your projects don't run as smoothly as you want them to. But this can only happen if you have the right insurance in the first place. That's why we recommend you speak to an insurance broker.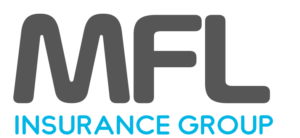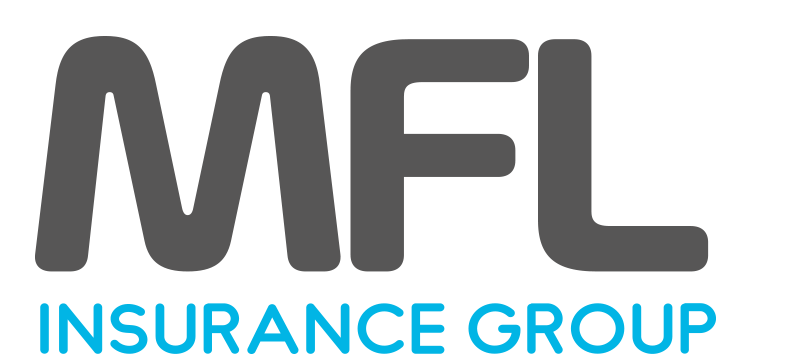 MFL Insurance is a specialised insurance broker and has been working with CSD and members for many years. We understand the risks that each member and their business faces, which makes us the ideal insurance partner for you.
Our role is to advise you on the insurable risks that you face as a designer and recommend suitable insurance cover to protect you.
Visit designers' insurance for CSD members on our website for more information and to get in touch with one of our insurance advisers.