20.01.2015
Goodbye 2014… Hello 2015!
2014 was a very exciting year for the Society, its members and the CSD team. Here are some highlights from last year and an idea of what is to come in 2015.
JANUARY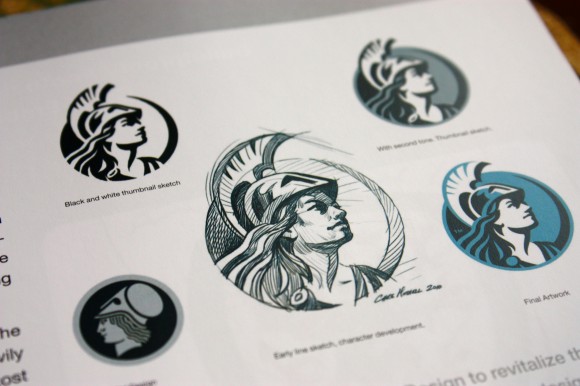 The Society rolled out several new communication channels to connect and gain feedback from members and the public. These included the CSD blog, Facebook and Twitter pages and a range of galleries available on Instagram and Pinterest, as well as a re-design of the CSD online publication 'TheDesigner' magazine. All these platforms will continue to help us to provide members with important updates, useful advice, relevant design news as well as resources and information about the Society throughout 2015. 
FEBRUARY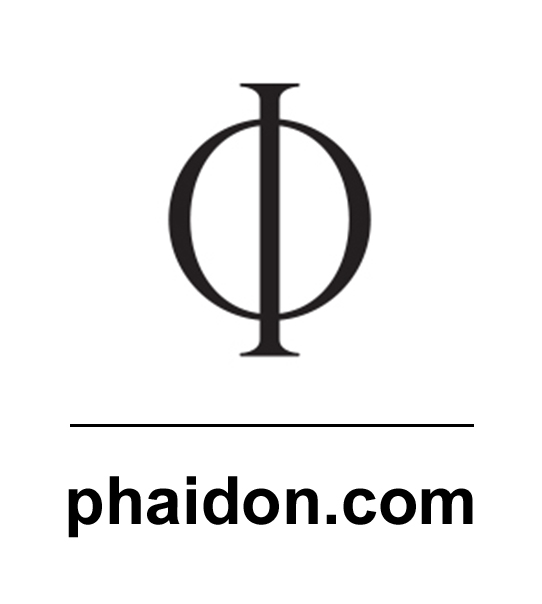 In 2014, the Society collaborated with a number of publishers including Phaidon Books to supply our members with exclusive discounts on a whole range of books and resources available throughout the year. Each month we offered recommendations and reviews of acclaimed design books, alongside exclusive members' discounts. We will continue to provide special offers for our members throughout 2015 with an exciting range of books, events and design resources on offer.
MARCH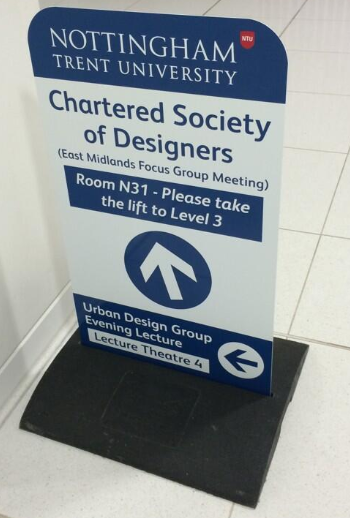 The East Midlands Focus Group held its first meeting at Nottingham Trent University with a discussion and debate in respect of the commercialisation of University services and whether this represents competition to those providing such services in the design sector. The discussion highlighted areas of concern and proposed some positive solutions to be encompassed within the Society's Course Endorsement Programme, leading the way in developing constructive relationships between universities and practitioners. In 2015 CSD will be encouraging members to set up additional focus groups in regions of the UK and internationally so that designers can network, share their experiences and knowledge and discuss important industry topics. If you are interested in setting up a local group please email info@csd.org.uk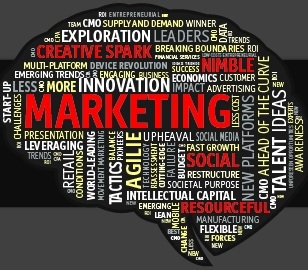 The Society was one of the supporting organisations of the Big Rethink 2014, an annual conference which looks at meeting the challenge of making marketing personal. Key speakers discussed the topic and shared some surprising perspectives and new ideas. CSD will be supporting conferences in 2015, helping to bring together industry leaders to discuss burning topics and ideas.

'OnCourse with CSD' the student e-newsletter was launched to great applause in March 2014. The online publication has been hugely successful in providing student designers with a range of tools, events, guides, success stories, advice, top tips, galleries and much more. The resource is aimed at helping students throughout their design education and preparing them for their future career in the industry. The upcoming 2015 issues will contain more exciting articles and interviews, continuing to support design students at all stages of their education. You can subscribe to OnCourse here, and if you are a student member don't forget to tell us your news by emailing info@csd.org.uk
APRIL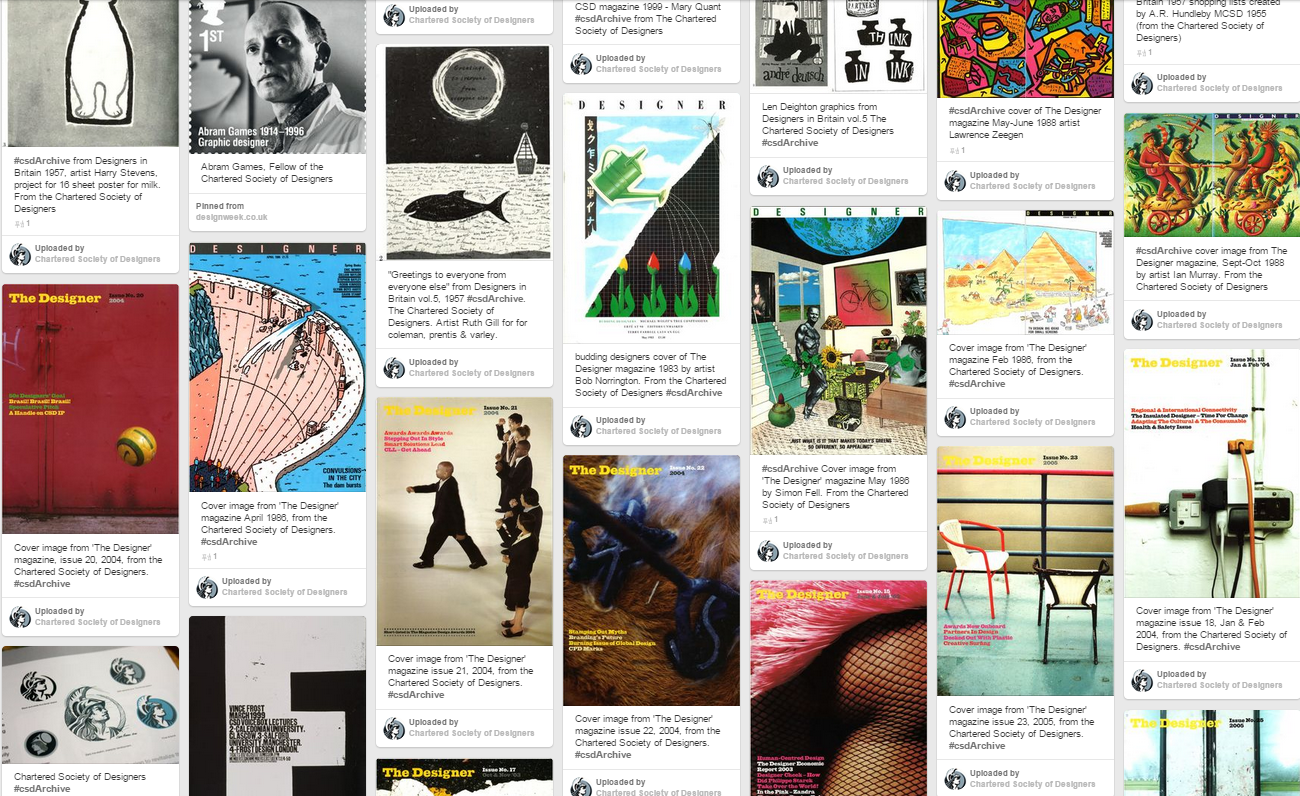 The history of the Society reflects the changes and developments in the profession itself since 1930, some of the greatest names in design during this period can be found as members of the Society and work produced by members has helped to shape both society and industry. To celebrate this CSD has been developing an archive, a project which commenced with the launch of a Friday image publication across the Society's social media platforms. The project has been a great success in bringing to light members from the past, revealing historical CSD publications and showcasing exciting past design projects. With such a vast collection of archive material CSD will be continuing to develop further projects in 2015 to tell the history of the Society.
MAY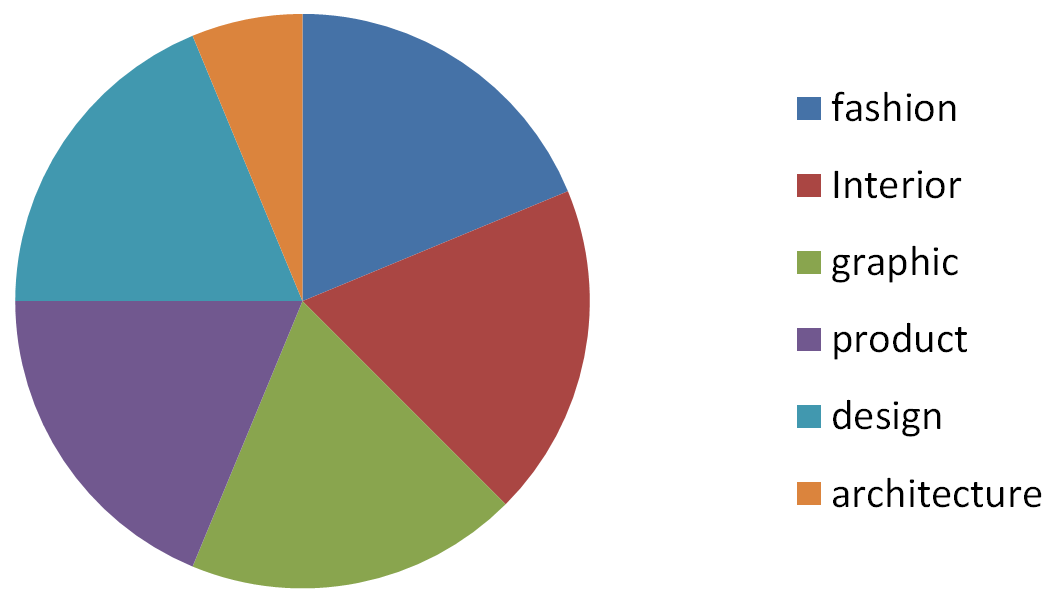 The Society launched a programme of surveys which amongst other things seeks to ascertain the mood of the design sector, identify its concerns, highlight critical issues, accumulate relevant data, and receive insights but above all to gather information in order to inform and influence the Society's proposition to the design sector and its members. This research has covered areas such as business confidence, design education, the Chartered Designer initiative and student satisfaction. These quarterly surveys will continue throughout 2015 with the results made available on the CSD blog and in TheDesigner magazine.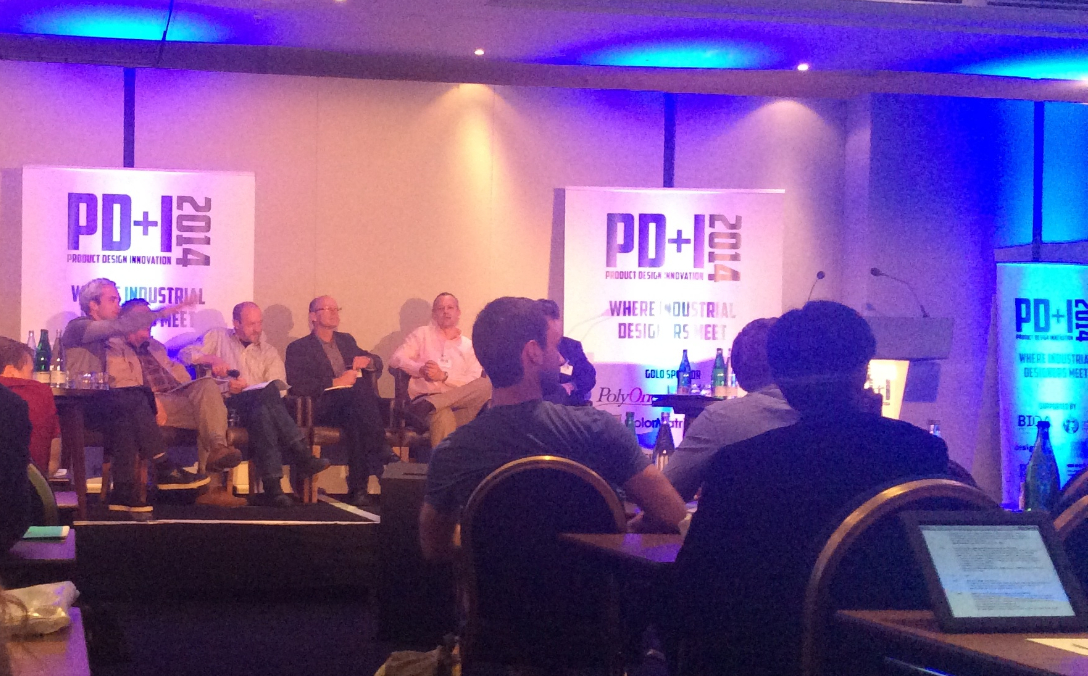 The Society participated in the Product Design + Innovation conference which explored 'how product design can drive economic growth', offering members discounted tickets and unrivalled networking opportunities. PD+I 2014 was heralded as the best conference programme yet and our President Elect Peter Bosson FCSD was one of the speakers; the Society will again be working with PD+I for their 2015 conference, which will feature design leaders from across Europe and luminaries from the worlds of advertising, management consulting and finance, and which promises to be another unmissable event.
JUNE

The CSD Course Endorsement Programme (CEP) formally recognises excellence in both design teaching and study throughout design education. In 2014, CSD presented 10 CEP Student Awards to those who demonstrated exceptional work throughout their studies on CEP courses. The awards were presented at the Universities' end of year shows bringing together students, tutors and CSD members who made the presentations. With new courses set to join the CEP programme in 2015, the Society looks forward to presenting even more student awards in 2015, as well as organising events for students to network with practicing members.
JULY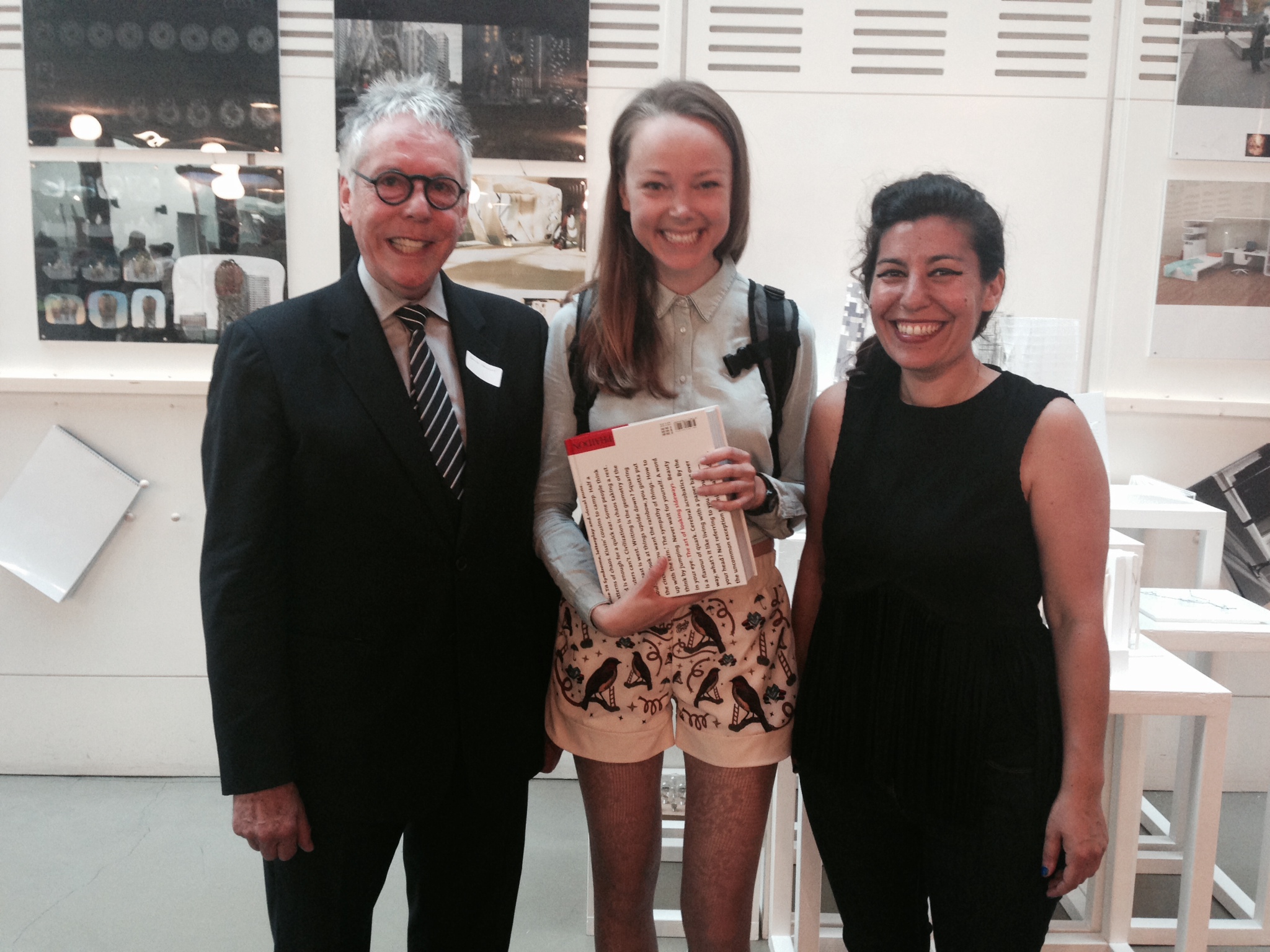 The Course Endorsement Programme (CEP) was established to differentiate those courses which clearly prepare and develop students to practice design to the highest professional standards and offer transparent routes "from learning to earning™". The Society spent the whole of July accrediting a range of awards which embarked upon the CEP pathway. The outcome of the pathway and those awards which have been successful will be announced early in 2015.
AUGUST

The Society established a partnership with McParland independent financial advisors to offer members tailor made Professional Indemnity insurance at competitive rates. During 2015, McParland will develop this proposition to offer members a wide range of insurance services, advice, case studies and on-line quotes. Please check the members' area of the website to get up-to-date information during 2015. If you need insurance information please contact info@csd.org.uk
SEPTEMBER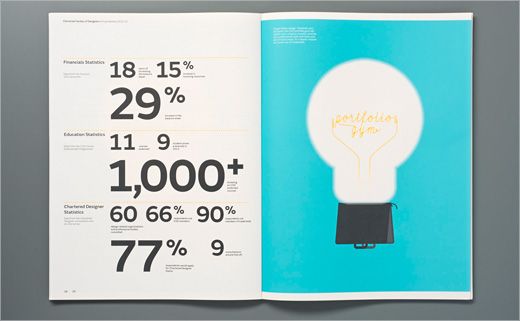 The CSD 2013 Annual Review was announced as the winner of the Antalis Review Awards 2014 within the Annual/Interim category, and highly commended within the recycled category. The Antalis Review Awards recognise the very best in creative design and printed media and we look forward to seeing the prestigious list of winners in 2015.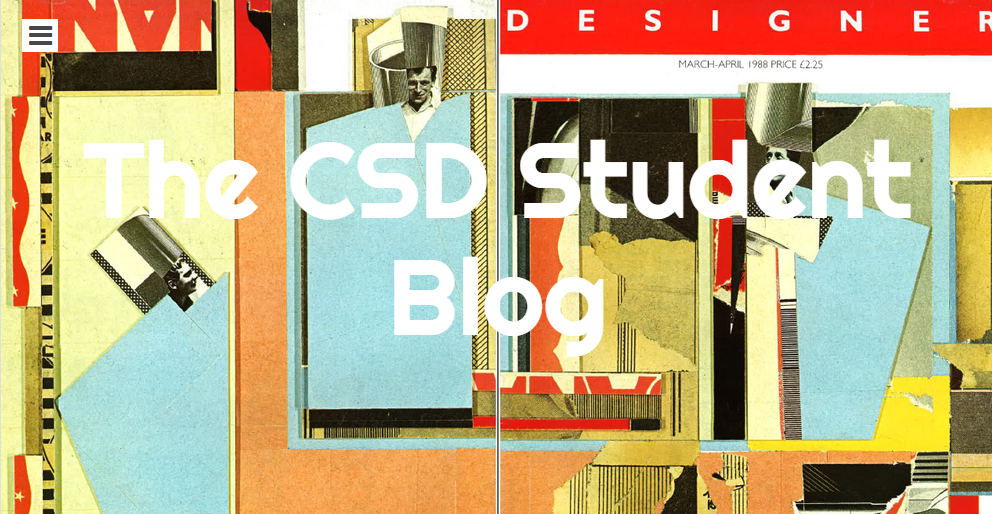 The Society launched the CSD student blog, promoting our student members' work, publishing interviews with designers, providing results of our student surveys, offering careers advice and tips and providing updates on the Course Endorsement Programme. With the number of CSD student members rapidly increasing, the student blog is set to have some exciting content in 2015.
OCTOBER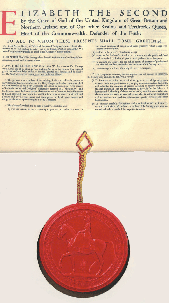 After three years of development and after being granted the power to set up The Register of Chartered Designers, the Society called for expressions of interest from those wishing to embark on the pathway to Chartered Designer status and revealed the framework that underpins the application process (CPSK). With such a positive response the Society looks forward to implementing the pathway and announcing Chartered Designers in 2015.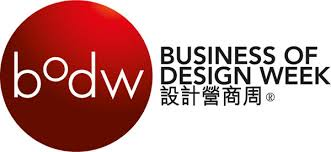 CSD negotiated special rates for members to attend Hong Kong Design Centre's flagship event for 2014 'Business of Design Week'. Each year BODW brings together some of the world's most outstanding design masters and influential business figures to inspire the regional audience on creative thinking and design management. As one of the founding members of HKDC the Society will be supporting events in Hong Kong throughout 2015, providing further opportunities for members to benefit from reduced rates to international events.
NOVEMBER

The Society held another China/UK matchmaking event in cooperation with China Jiangsu Economic and Trade Affairs in the UK offering members the opportunity to meet with a delegation from Jiangsu Province China at the RenewableUK exhibition in Manchester. In 2015 there will be more matchmaking events with some very exciting partners, providing CSD members with even more opportunities to network with international delegates from related industries.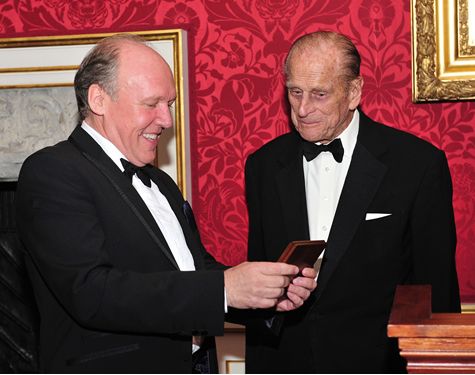 CSD held the 2014 Minerva Dinner, a special celebration of the Society and its work which was attended by the Society's Patron HRH The Duke of Edinburgh, along with design legends, CSD trustees and past Presidents, members and friends of the Society. The event was held at St James' Palace and was an inspiring evening for all who attended. The Society is planning more special events in 2015 aimed at celebrating the Society and its members.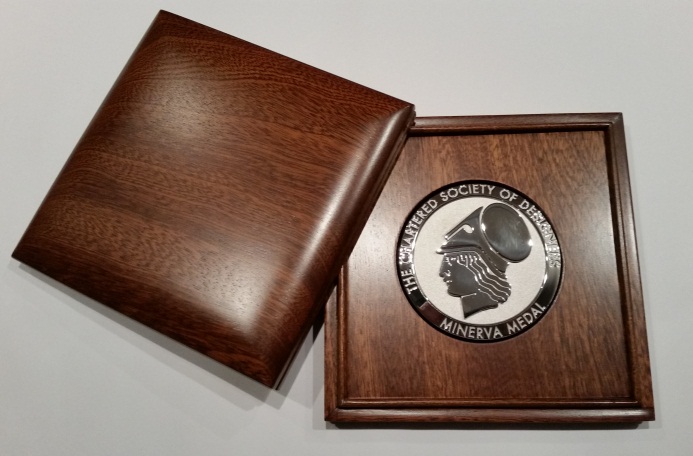 Following a long list of legendary Minerva Medal winners recognised for producing design work of the highest standard in terms of aesthetics, function, process and innovation, CSD were delighted to award the 2014 Minerva Medal to Ian Callum, Director of Design for Jaguar who has made an outstanding contribution to automotive design throughout his career. The Minerva Medal is the highest accolade awarded by the Society and we wonder who will be next to receive such acclaim.
DECEMBER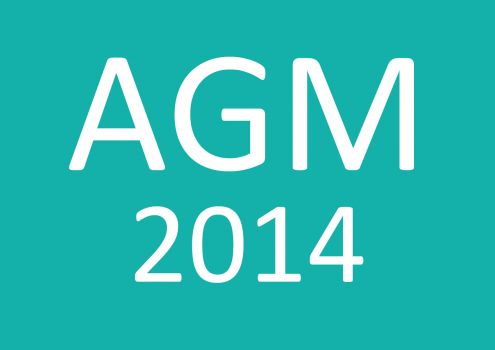 The 2014 Annual General Meeting held at IOM3 in Carlton House Terrace was a great success with a positive acceptance and unanimous approval for a radical set of Bylaw amendments. The AGM was followed by a members' networking event at which the events of the year and future developments were discussed over festive drinks. Our members can certainly look forward to some exciting projects and changes to the Society in 2015.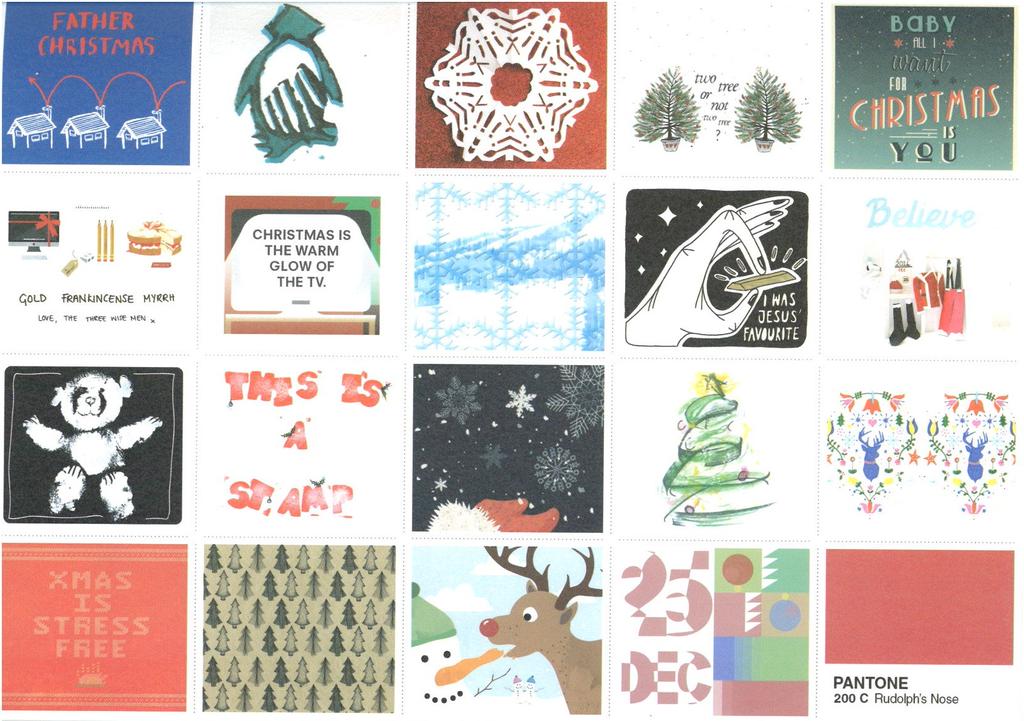 This festive season the CSD student members from Nottingham Trent University CSD accredited BA (Hons) Graphic Design course produced the limited edition CSD Christmas card which followed the brief to design a stamp that expressed what Christmas meant to them. This was the 4th in a series of limited edition Christmas Cards especially designed for and published by CSD. The students were allocated one day for the project and it was shown to be of great value, giving the students an understanding of working to a brief, meeting a deadline, collaborative working and intellectual property. CSD looks forward to running more student workshops in 2015 and to the next Christmas card. Members can purchase any of the cards in the series which are designed for personal greetings while stocks last. contact info@csd.org.uk
---
The Society looks forward to sharing more opportunities with you throughout 2015, for further information on any of the events or services above contact the Society info@csd.org.uk or visit the members' area of the CSD website.
Tags:
Blog
,
Collaboration
,
Communication
,
Creative
,
CSD
,
Design
,
Designers
,
events
,
highlights
,
Members
,
new year
,
News
,
society
,
Students