Watch a panel discussion held on 16 September 2020 about Intellectual Property hosted by CSD partners Gowling with their Head of Brands and Designs John Coldham in the chair.
John is joined by leaders of design-led businesses, Martin Darbyshire FCSD (tangerine), John Ayton MBE (Annoushka, Links of London)  and Sam Jacob (Sam Jacob Studio), to discuss how designers can use intellectual property to help the business side of design.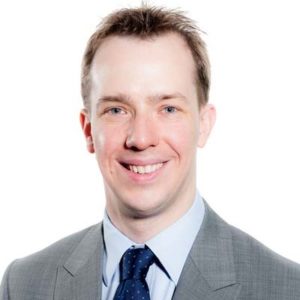 John Coldham is the UK Head of Brands and Designs. The team is the MIP Designs Firm of the Year 2020, having also won the award in 2019, and was nominated for the Trademark Contentious Firm of the Year award.
John is a recognised expert in all types of intellectual property (IP) strategy and litigation. He won the Client Choice Award 2019 for Designs, and has been recognised as a 'star lawyer' by the Acritas Stars database each year since 2017. John also has MIP's 'IP Star' status in both trademarks and designs.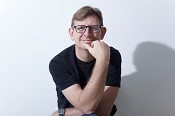 Martin has been inspiring groundbreaking innovation and design at tangerine since co-founding the company in 1989. Under his stewardship the company has grown into an international design consultancy with offices in the UK, South Korea and Brazil; from which, tangerine exports design services to leading retailers, service providers and manufactures.
Tangerine design every touchpoint a customer can have with a brand and, in many cases, the brand itself. Their reach extends from foresight within trend and creative direction, to design-led strategy and rethinking companies' business models.
Martin has served two terms as a board member of the ICSID (now the World Design Organization). He is honoured to be a trustee of the UK Design Council, a fellow of the Royal Society of Arts and the Chartered Society of Designers and represents design on IE:UK, the Infrastructure Exports board of the UK Government's Department for International Trade.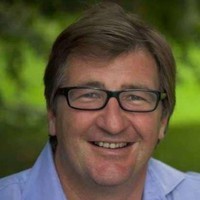 John co-founded Annoushka, the fine jewellery brand with his wife @AnnoushkaDucas in 2009 and continues to serve as Executive Chairman.
In September 2018, as seed investor and Chairman of Orlebar Brown, John oversaw the sale to Chanel SA. In March 2019 John stepped down as Chairman of Bremont Watch Company after the sale of his shareholding. John was a seed investor in Bremont and the largest single shareholder.
In the past John has founded luxury businesses such as Links of London and Annoushka and has seen them grow internationally. John has invested in tech related start ups including the telematics business Wejo, the photo printing app Printastic, Pi-Top, fintech pioneer Revolut, Feast-It, Vinterior and Lovecrafts.
John has also invested in new consumer and luxury brands founded by others acting as a mentor to new entrepreneurs. John hopes to bring very practical advice to a founder, supporting them through some of the challenges that John himself has been through.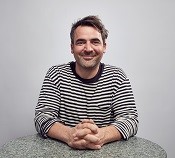 Sam Jacob is principal of Sam Jacob Studio for architecture and design, a practice whose work spans scales and disciplines from urban design through architecture, design, art and curatorial projects.
He has worked internationally on award winning projects and has exhibited at major museums such as the V&A, MAK, and The Art Institute of Chicago as well as cultural events including the Venice Architecture Biennale. He is Professor of Architecture at UIC, Chicago, and columnist for Art Review. Previously he was a founding director of FAT Architecture.