26.09.2018
Meet the professionals: Ben Backhouse MCSD
We reached out to Ben Backhouse MCSD, an interior designer based in Dubai, to find out about his career in interior design and what he thinks is the way forward for the sector.
Q: Please introduce yourself!
A: My name is Ben Backhouse and I have been Head of Interior Design at Pace for the last decade. I have been an interior designer for 32 years, and still enjoy the challenge of taking a project from concept through to completion.
I am based in Kuwait, and as part of a multi-discipline office I have the good fortune of working on a large cross-section of project categories from hospitality to healthcare. We can integrate into a large project team or provide a stand-alone interiors service, depending on the scope of work and client requirements.
Q: What made you choose this career?
A: During my childhood we moved around the world a lot, and as a result we were always decorating and moving furniture. The outcome is that it feels like interior design chose me. I was always acutely aware of the spaces around me and the furniture, fabrics, lights, colours and materials that made them distinctive.
Q: What's the most exciting thing about what you do?
A: The most exciting thing is that my work is constantly changing. It's about pushing boundaries and challenging ideas, with the added bonus that I get the opportunity to work with lots of different professions from all over the world.
Q: What challenges did you face and how did you overcome them?
A: The biggest challenge I face on a regular basis is retaining the 'Design Integrity''. The larger the project and the more people involved, the more likely it is that the design can be lost.
Therefore, it is vital that the key features are identified early on and retained. The design narrative has to be robust enough to withstand changes in technical requirements, value engineering, project management, and countless other issues.
Q: What do you think is the future of your sector?
A: The future of interior design is incredibly exciting. The ever-changing perception of space and how we use it combined with the speed of technological changes means that we are forced to keep questioning the solutions we are giving our clients.
Q: What are you working on right now?
A: We are currently working on a FIFA standard football stadium, an airline terminal, a hotel, high rise offices for a bank, and a potential teaching facility in Saudi Arabia.
Q: What advice would you give to a new designer?
A: Draw by hand as much as possible and keep in touch with your industry – visit the big exhibitions, talk to people, and most of all keep honing your natural skills by learning from others.
If you get in touch with what really interests and motivates you, you will never get bored with interior design.
Ben's latest projects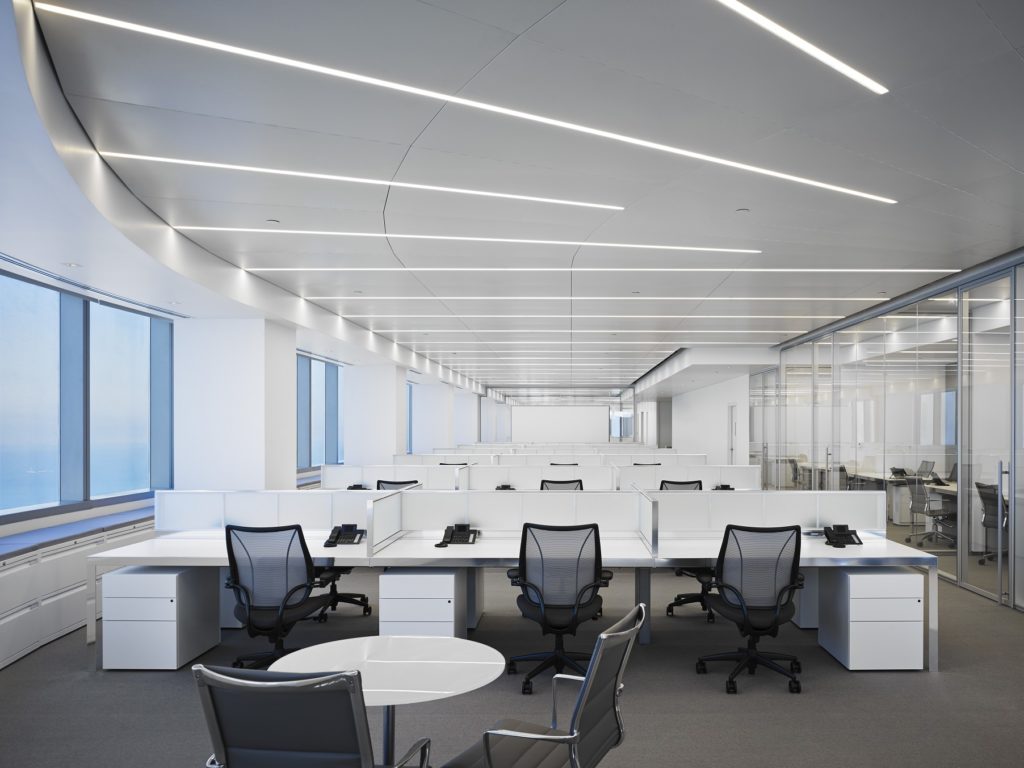 Offices for BNK, a cutting-edge technology firm in Kuwait
The client's brief was to create a very corporate image that reflected the forward-looking nature of the company. We captured this through a rigorous use of a very limited palette that concentrates on glass and wood as the main materials based around tones of grey and white. For the staff café we added a futuristic feel influenced by the client's favourite science fiction film.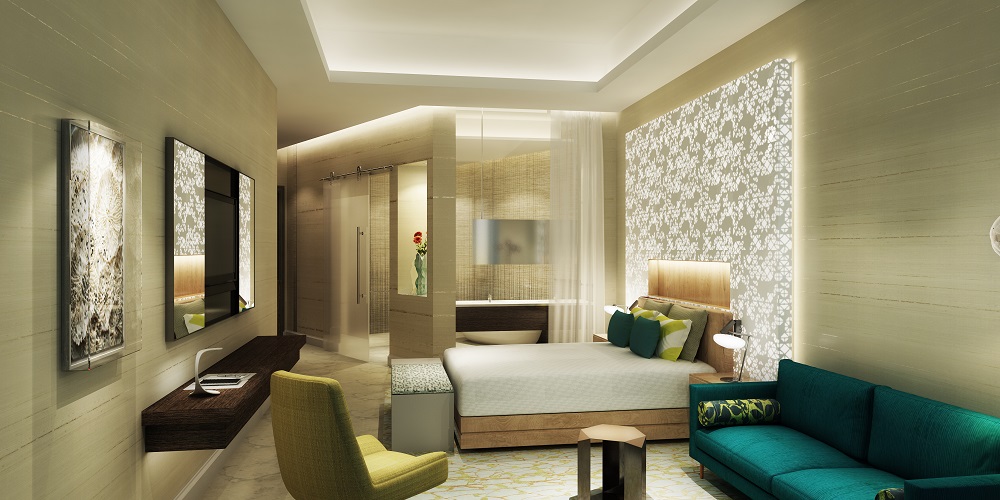 Safir Hotel Fintas, a five-star hotel by the sea
The new build element allowed us to incorporate a grand wedding hall/multi-purpose venue, as well as beach side villas. The challenge lay in combining the existing building into the new to create a scheme that made a seamless connection between the two.