14.11.2019
Meet the Professionals: Adrian Van Cooten MCSD
Q: What made you choose design as your career?
Adrian: I actually have a Computer Science degree and I've always had a fascination with design. When I graduated from university, I worked at some of the top creative agencies in London working closely with designers as a Project Manager.  As the digital industry moved at lightening pace there came more opportunities to get involved in design projects from a hands-on-hands perspective, especially with mobile devices and wearables. In 2014 I finally made the leap and studied UX Design at General Assembly. On my first day of learning about design I was completely hooked
Q: What's the most exciting thing about what you do?
Adrian: The most exciting thing is that digital design is so pervasive. It really touches every aspect of everyone's lives. This means there's an enormous responsibility to help shape and improve society. Everyday I'm solving problems that will hopefully impact and change someone's life for the better. It's incredibly thrilling and I feel very lucky to do my job.
Q: What challenges did you face and how did you overcome them?
Adrian: The biggest challenge as a Digital Product Designer is that at times you have to design things that have never before existed. As designers we are used to design via analogy but sometime we have to teach users how to use or interface with a product in a brand new way. This means you have to really get under the skin of the user. As a designer you have to do homework and research not just the user and understand their behaviours but you have to intimately understand their environment. You have to really trust the process and it's safe to say the process of user centred design really works.
Q: What do you think is the future of your sector?
Adrian: The sector is still relatively new but I think that the confluence between digital design and traditional product design is inevitable. I think that we will see digital product designers and physical product designer working together as a unit under one design practice more and more.
Q: What's been your favourite project?
Adrian: My favourite project to date was working on YouTube for Artists. It was a very exciting project.
Q: What are you working on right now?
Adrian: I'm currently the Product Design Lead for a brand new challenger bank called Bó. It's really interesting to be part of improving the financial wellbeing of the UK.
Q: What advice would you give to recent graduates?
Adrian: I would say that on the whole internships are a good thing. There are opportunities all around you to get involved with projects especially in digital, I would always make a list of the top 10 start ups you admire and I would approach them directly to see if you can get involved. I would always time box your involvement (say 2 months) and ensure that the company is giving you opportunities to build your portfolio.
Some of Adrian's projects:
Work London
The Background
Work London is a hyperlocal discovery app that helps professionals find the most inspiring places to work around London. The places can range from the trendiest coffee shops to museums to open green spaces within the city. Once the user gets to their desired location they can connect to like minded professionals and collaborate on projects.
The Goal
The goals for this project were to:
To create a companion app that would help professionals get out of the office and find inspirational places around the city.

Inspire professionals to get out of the office.




Connect to like minded professionals that are also hot desking to inspire collaboration.




Get professionals excited about working again.
The Results
Work London has since been rebranded as Work Wherever.
Work Wherever has been launched in app store and has been a run away success. Forever Beta where I worked have announced that the app has become so popular that they are looking to build an Apple Watch version of app.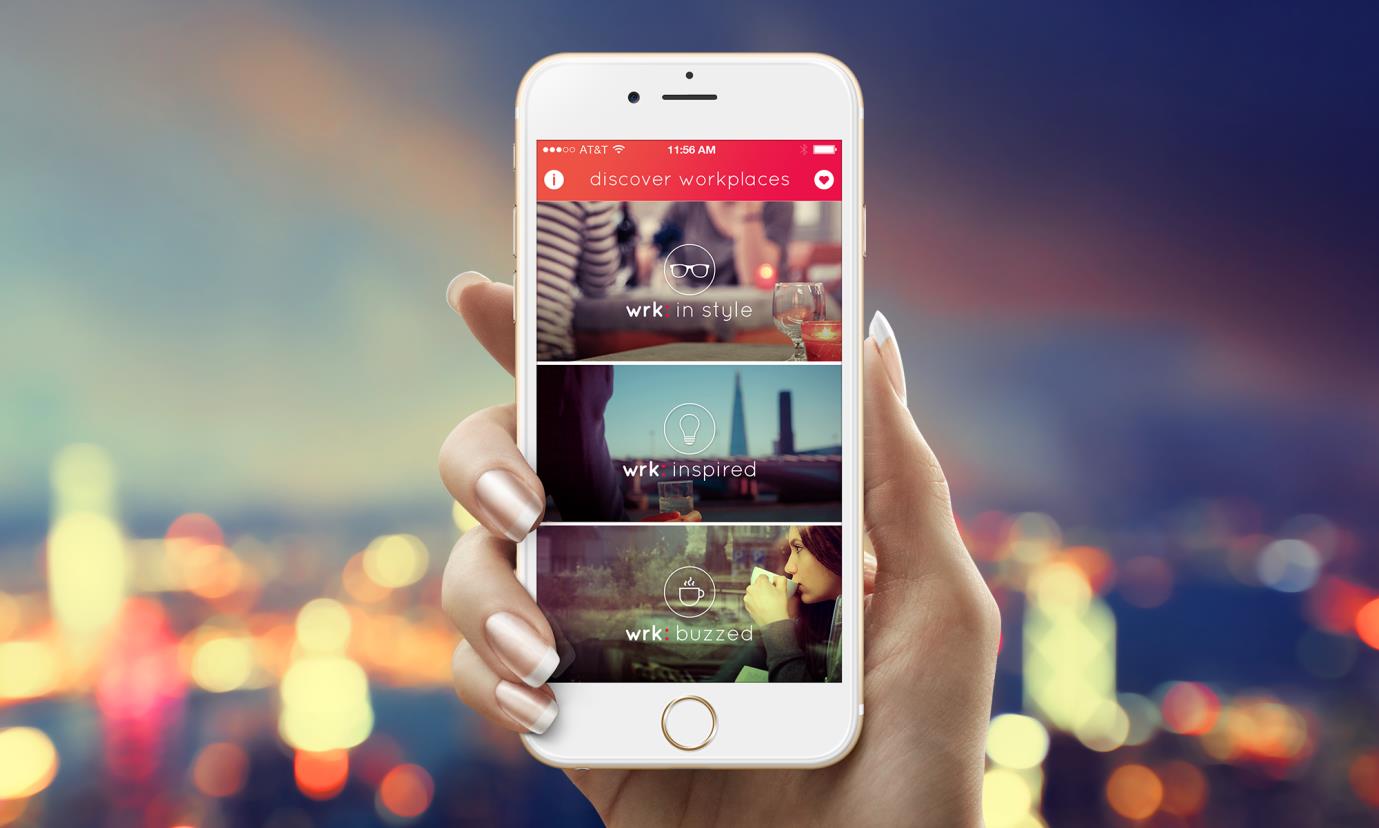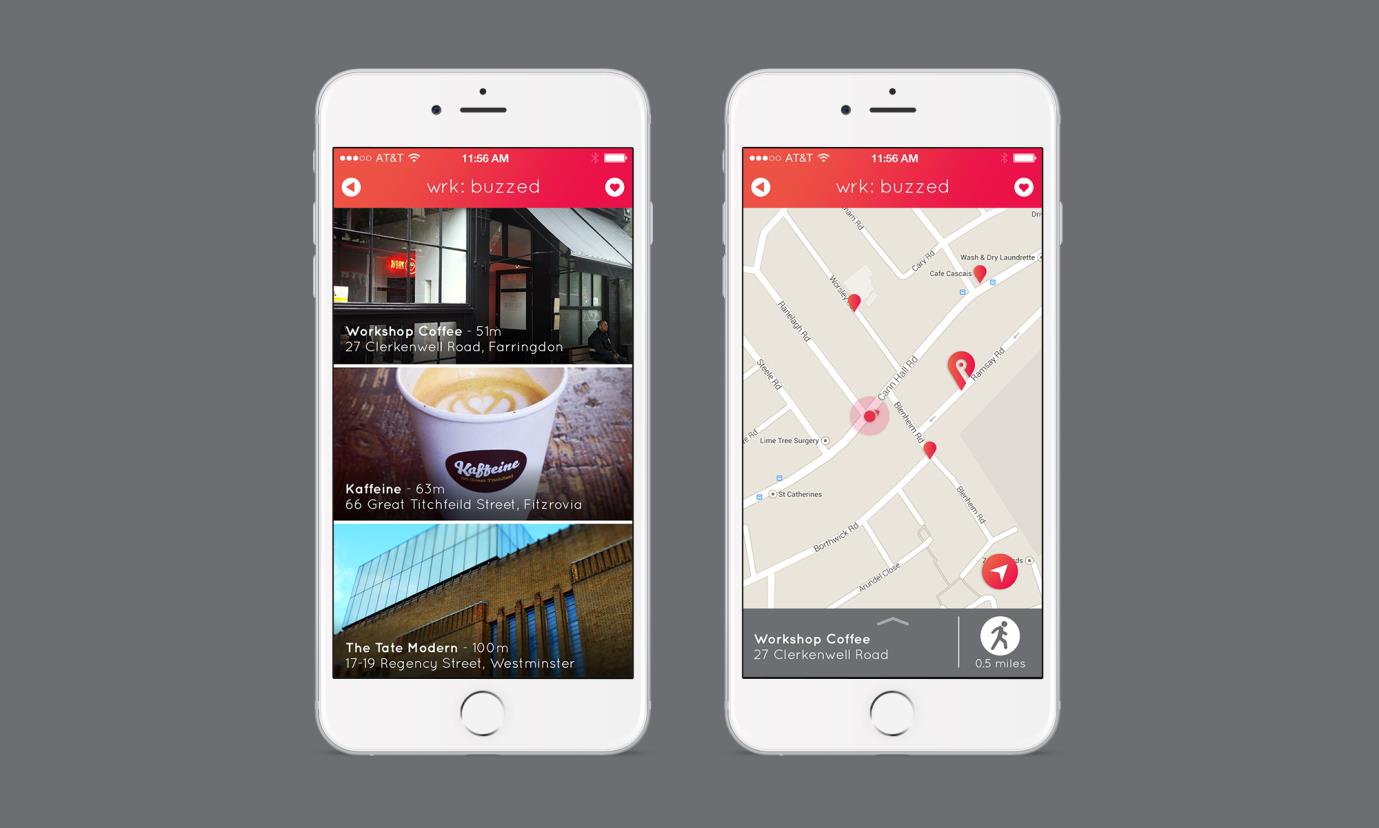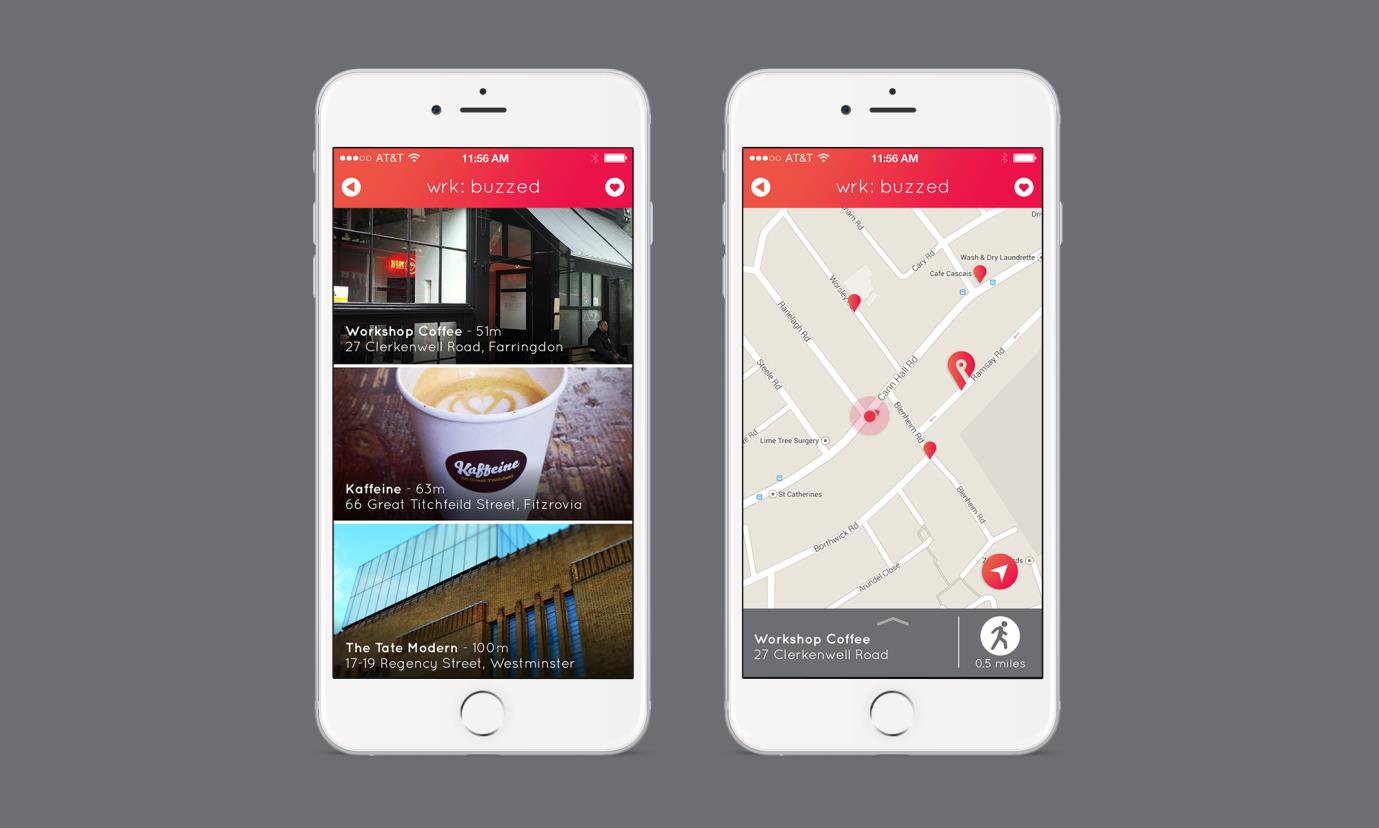 ShortList Media
Shortlist Media is a leading digital publisher and media platform with pioneering brands ShortList, Stylist, Emerald Street and Mr Hyde
The user research highlighted the need for ShortList Media to potentially solve the issues of their users. ShortList readers often felt that living in a city felt like they were living in a rigged game. They were time poor and cash poor. As a result I designed some concepts to provide a vision for the products that ShortList Media could produce in the future.
Buzz is a product that that could help users find local bars and events in their proximity. My research unpacked that users often struggled to find cost effective ways to have fun in the city. The buzz could curate the bars and events with the best deals with added incentives for readers to socialise with friends