24.10.2016
IHTTI becomes the first academic institution outside of the UK to receive accreditation by the Chartered Society of Designers
The Chartered Society of Designers has finished accrediting three new university courses at IHTTI, School of Hotel Management in Neuchâtel Switzerland. Not only is it the first institution to receive CSD accreditation outside of the UK but it is also the Society's first accreditation of a Master's degree.
The Society's Course Endorsement Programme (CEP) is a partnership with education and training providers. It sets apart courses within Higher and Further Education which clearly prepare and develop students to embark on a successful career within the design industry, to the highest professional standards.
Within CEP there are three different levels:  Accreditation, Validation and Recognition. Accreditation is only awarded to a programme of learning at and above Level 6, leading to a degree, masters or doctorate. The accreditation process includes a rigorous review by an accreditation panel. The Society's panel visited IHTTI in June to discuss the application with both the tutors and the students.
The IHHTI accredited courses are:
Based in the heart of Neuchâtel, Switzerland, a vibrant university city, the IHTTI courses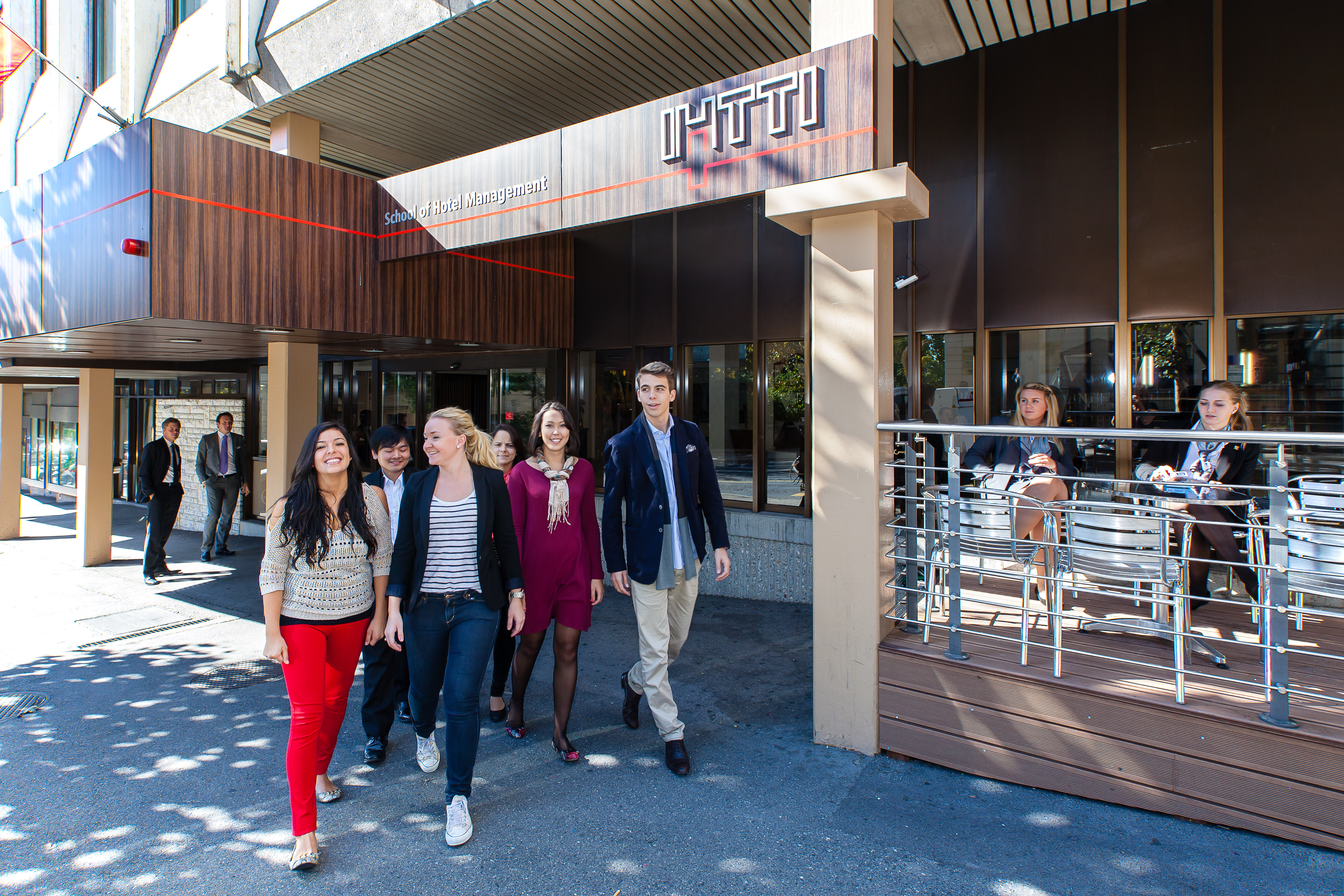 stand out because they offer an innovative and unique approach to hotel management, as particular emphasis is placed on the latest innovations and trends within design, technology and luxury brand management. Embedding interior, food, service design and design management within all modules of the courses ensures design thinking becomes second nature to those studying.
---
The Society's Accreditation Panel commented that: "The focus on 'design thinking' is an innovative approach to delivering a course of study in the hospitality and leisure industry, which will not only offer an advantage to those graduates when seeking employment but will also enhance the status of professional designers in the eyes of those graduates who go on to achieve management positions in the sector."
---
The Academic Director of IHTTI, Mr Jaco von Wielligh stated: "At IHTTI we have created a culture of personal development and design thinking, where tomorrow must always be an improvement on today."
---
The School welcomes students from all over the world, creating a multicultural learning environment, suitably similar to that of the hospitality industry. This is further developed through the paid internships available globally, which are an integral part of all three courses. The schools balance between class based study and placements offer the student's real hands on experience from their first year.
The courses at IHTTI cover a great variety of lectures from Housekeeping Management and Managerial Accounting to AutoCad and the Fundamentals of Interior Design. This variety gives the students an advanced understanding of Hotel Management as a whole. The School also prides itself on their small classes, allowing for each student to have more personal attention from the tutors and creating a family like environment.
A former student and now a lecturer at IHTTI, Ms Malin Persson stated: "I believe that there are very few industries in the world today where design is not a factor. Hospitality has long been an industry where design has been a vital component without being recognized as such. That is why it's so lovely when a group like the Chartered Society for Designers recognises a university like IHTTI School of Hotel Management that is finally giving design in hospitality the emphasis it deserves."  Malin lectures in a range of topics including business communications, interior design and food and beverage management.
---
Ms Annelotte Teves (Netherlands), a final year BA student remarked that her course had been "An inspiring journey" and went on to say "The classes and real-life projects made us stronger and ready for a successful career."
---
Mr Dan Joel Kolli (Sweden), another final year BA student commented "I started IHTTI in 2013 and have since then been able to develop myself and my interest within the hospitality industry from a novice to a professional as well as a guided introduction to the world of design. IHTTI has helped me with gaining first-hand experience and knowledge through several courses and two internships. Above that, with the IHTTI family, I have also been given a broad network of co-students and alumni for my time after graduation."
---
Aleksandra Pyshmintceva (Russia) a BA student outlined that the course has helped her become more creative and gain a good understanding of hotel design "combining studies in design with hospitality will really make me stand out from other hospitality graduates."
---
All students studying on a CEP course automatically become a Student Member of CSD,
gaining them access to a large network of designers and other key industry pillars as well as providing them with an online presence in directories, their own case study platform, a continued professional development (CPD) toolkit and access to the CSD Knowledge Bank.
These accreditation's are an exciting development for both IHTTI and the Society. With twenty courses already participating in CEP, the successful accreditation at IHTTI adds 240 new student members to the Society. Moreover, CSD is the only Royal Chartered Society that represents those practising in all design disciplines and the inclusion of hotel design and management courses further indicates the Society's scope.
For more information on the Society's Course Endorsement Program click HERE