12.05.2015
Design Courses Accredited by CSD at Sheffield Hallam University
The Society has added a swathe of new courses to its list of Accredited design education awards across the UK, as part of the CSD Course Endorsement Programme (CEP). The programme was designed and developed to formally endorse, encourage and support excellence in design teaching and study across all design disciplines both nationally and internationally. Courses offering academic awards at level 6 or above are eligible for Accreditation and will need to demonstrate that they provide a design education that prepares their students to embark on a career as a professional designer practicing to the highest professional standards.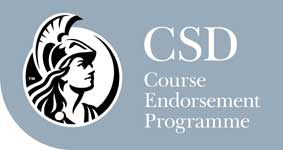 During the process of accreditation, courses are required to map their course content, delivery and output against the criteria set out in the CSD Genetic Matrix and against which membership of the Society is assessed and which forms the basis for the Pathway to Chartered Designer status.
Successful graduates from a CSD Accredited course are automatically enrolled as Associate Members (Assoc.CSD) of the Society further smoothing the transition 'from learning to earning'™.
The Accreditation process is robust and rigorous during which a panel of CSD experts and practitioners review course content, delivery, resources and interview staff and students. This sets the agenda for positive and constructive engagement between the profession and academia which continues throughout the 5 year period of the Licences.
The 7 newly accredited courses cover a range of design disciplines:

Sheffield Hallam University is one of the oldest established art and design institutions in the UK, teaching creative courses since 1843. The University includes one of the UK's most respected art and design research centres boastinginternationally recognised leading academics. Each of the design courses is led and supported by specialist staff and technicians to provide a rich learning experience.
The courses are now able to make use of the full benefits package which includes free CSD student membership for all those enrolled on an Accredited course for the duration of their studies, speaker visits and the annual CEP Student Award.
We look forward to welcoming these new student members to the Society. With the degree shows quickly approaching a delegation of the Society's members will be attending the final exhibition and will be presenting the CSD Student Awards.