15.12.2015
CSD Re-Establishes the Prince Philip Designers Prize

On Monday 14 December, at its AGM in the Mayor's Office, City Hall overlooking the Thames, the Chartered Society of Designers announced that it is to re-introduce the Prince Philip Designers Prize together with a new award also bearing the name of its patron.
The Prince Philip Designers Prize, initiated through the Design Council by Prince Philip in 1959, was awarded annually to a designer in recognition of their outstanding lifetime achievement in design. Managed by the Design Council for 52 years, the Prize ceased in 2011 when Prince Philip reduced some of his many activities. Previous winners of the Prize have included: Terence Conran, James Dyson, Thomas Heatherwick, and Society members Kenneth Grange, David Gentleman and Norman Foster. In 2011 the last prize was awarded to Society Fellow Quentin Blake.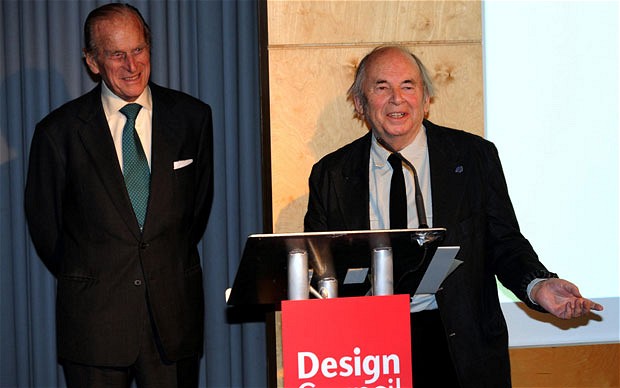 The re-introduction comes after discussions with His Royal Highness as to how the Prize may build on its heritage in order to reflect today's design profession. The selection panel, previously chaired by Prince Philip, will now be chaired by the President of the Society with selected bodies being invited to nominate judges whilst other design bodies will be invited to nominate candidates. A major feature of the re-introduced Prize is that whilst previous nominations were restricted to British designers, Prince Philip has agreed to open the Prize to international nominations.
In addition to allowing the Society to re-introduce the Prize, Prince Philip has agreed to accept a further prize in his name which will recognise the design talent of those at the outset of their design careers. The Prince Philip Student Design Awards will make awards to students across a range of design disciplines.
The Prince Philip Designers Prize will be asking professional design bodies to nominate candidates early in 2016 with the Prize being awarded later that year. The Prince Philip Student Design Awards will be launched at the same time and the first awards will be made in 2017.
David Callcott FCSD, President of the Society commented: 'Many of us in the design sector were sad to see the Prize end in 2011 and so we approached His Royal Highness with a view to re-establishing this prestigious award. We were delighted by his His Royal Highness's enthusiasm and suggestions as to how the Prize could be developed. At the same time we explained our educational programme and presented a proposal for a new student award which met with equal enthusiasm. His Royal Highness has given design and the Society tremendous support since becoming our patron in 1976 and has hosted many Society events including numerous Minerva Dinners over the years. We are honoured that His Royal Highness has agreed to the Society managing these two major awards in his name which acknowledge his passion for design and support of the profession.'
The Society will be announcing further details of the awards in the New Year.