02.08.2022
CSD CEP Design Student Prize profiles: Xi'an Jiaotong-Liverpool University (XJTLU)
All summer long we're celebrating graduating CEP student designers across the globe through both in-person and online award ceremonies.
The CEP Student Prize is awarded yearly to one design student from each of the CEP design courses who has demonstrated great work throughout their course, recognising their talents and constant hard work.
As part of our celebrations, we wanted to showcase our talented CEP Student Prize winners and their award-winning work. In the first of our 2022 interviews, we spoke with Industrial Design graduate, Zhen Wu from XJTLU about her design approach and plans for the future.
Design Student spotlight:  Zhen Wu Assoc. CSD
Tell us a little about your work:
I define my design approach as playful, colourful and well thought out, but childish. Although my design projects are always based on playful feelings of wonder and exploration, I also try to discreetly create meaningful insights in my work. I want my designs to evoke feelings of delight and I hope that my work reflects my own personality too: logical, creative and positive.
For my final year, I worked on two projects: MoodiColla and DrinkBeats! MoodiColla is an interactive system designed for a remote online group dynamic, connecting tangible experiences and digital visual information. In the wake of the pandemic, I was inspired to create something that would be able to convey the variety of in-person cues and communications portrayed during on-site meetings and collaborations in a digital space.
My vision was 'calm design' – something that was able to connect a tangible interactive product with abstract digital information that represents the environment and in turn, helps to make online communication more emotional. It focuses on slowing down the communication process and addressing gaps in online long-distance communication.
DrinkBeats! is a music project, based on the cross-modal relationship between sound and taste. Research about the cross-modal-correspondence shows that a certain type of music can evoke or represent a certain type of taste. Starting from this psychological effect, this project aims to apply music to the drinking experience.
What inspired you to become a designer?
I began my design journey at an early age, enjoying drawing and DIY activities. I have always enjoyed the feeling of hands-on creation and seeing the ideas in my mind being externalised. I think that my characteristics suit design, as although I love to create beautiful things, I also enjoy creating pleasant experiences and feelings for other people.
Although I have always connected to design, it wasn't until I started my studies at XJTLU that I was able to understand it systematically. During my studies, I learned that the experience of creating good feelings can be thought about systematically and methodologically. I also discovered my ability in generating empathy, which is a key element in design – as it enables me to understand the needs of my user, something which perfectly ties into my playful, childish outlook.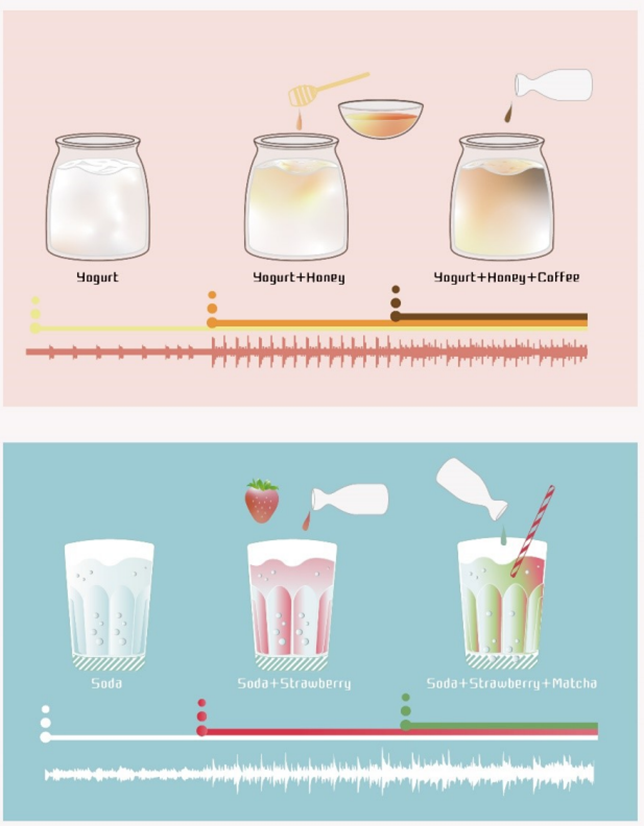 What does being awarded the CEP Student Prize mean to you?
Being awarded the Prize encouraged me a lot. I am not a greatly confident person, and I always doubt my design style and ability. I feel like it is a validation of myself. I am looking forward to seeing other winners' works and communicating with more designers!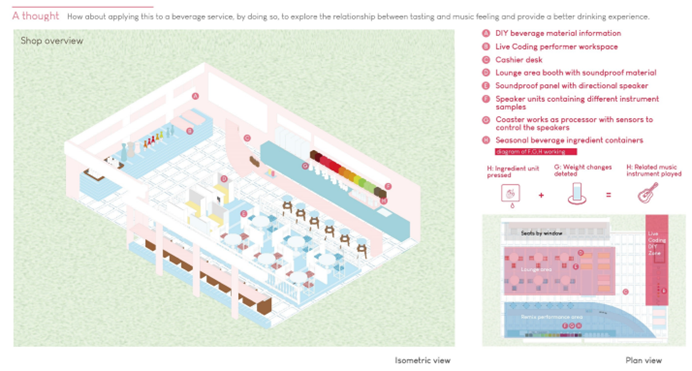 What's next for you? 
My path may be a little different from my peers. I plan to study at HKUST and begin my PhD study in Interaction Design. In my undergraduate study, I learned the systematic human-centered design method, which has supported my pathway into user experience, especially in the field of Human-Computer-Interaction I will continue to apply this creative insight to my PhD research.
Where can we find you?
You can find me via the CSD Find-a-Designer here.
You can also find me online via my website
Are you a design student?
Individuals who have recently graduated, are in the early phases of their design career, or have the required equivalent competencies can apply to join CSD as Associate members. Learn more about CSD Associate membership here.