26.09.2018
CSD at the London Design Festival: Innovations in Learning and Working Spaces
For several years, KI (headed by CSD Fellow Jonathan Hindle FCSD) has supported students on the Royal College of Art (RCA) and Imperial College's double master's course in Innovation Design Engineering by awarding prizes for the most interesting work. This year, they also included students taking the RCA's Design Products master's course.
This year's theme for the competition was improving the working and/or learning experience. In the end, there were two joint winners and two joint runners up from each course. We visited KI's offices to see what this year's students had come up with.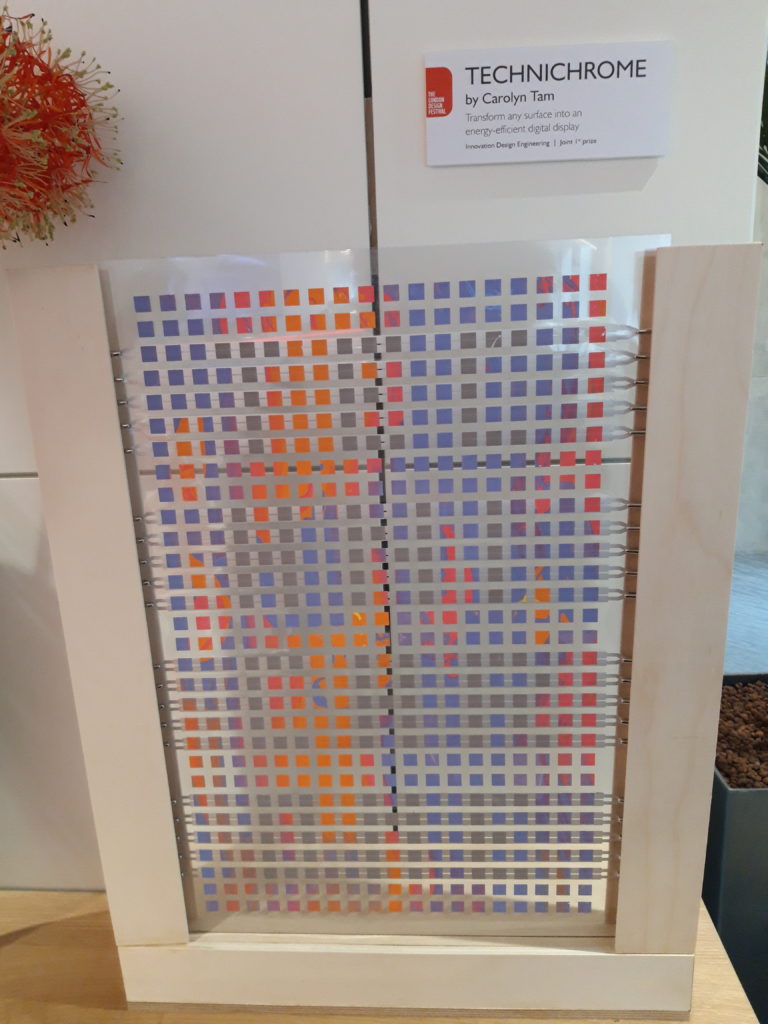 Technichrome – Carolyn Tam, Innovation Design Engineering, joint first prize
This student createrd a form of paint that can be used on any surface, conduct electricity, and be programmed to show whatever you want. For example, it can be screen printed and used for videos. The paint holds an electronic charge, so it can keep displaying an image for a few days without another power source. It can also be used to teach children how to code.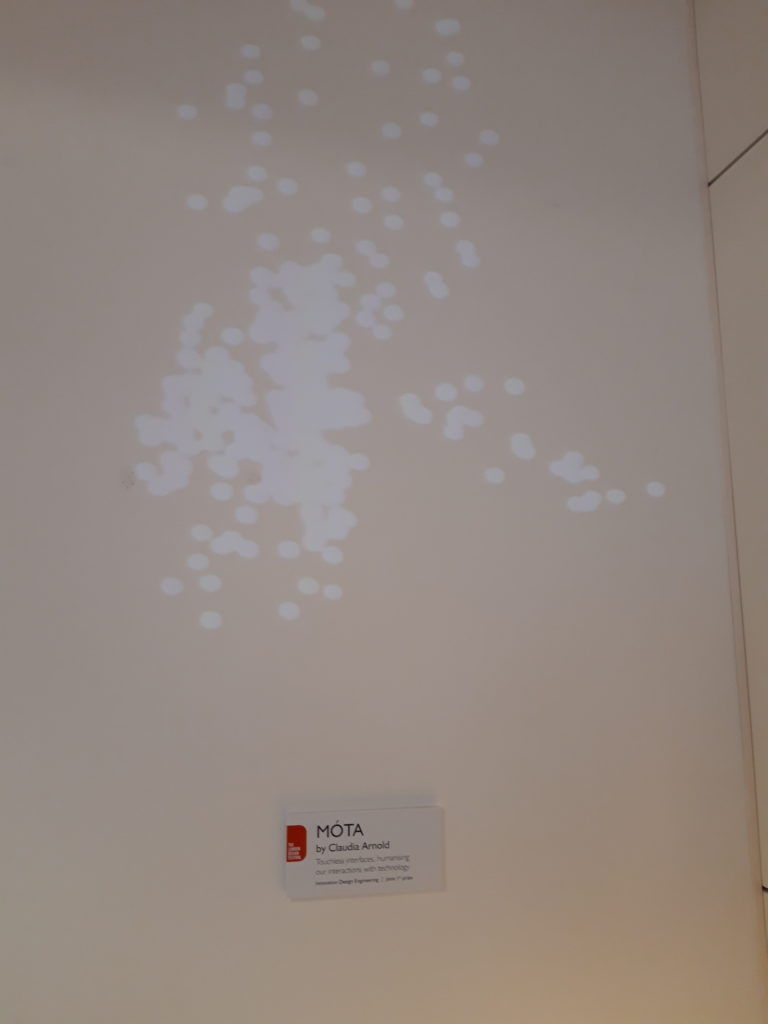 Mota – Claudia Arnold, Innovation Design Engineering, joint first prize
These moving dots of light demonstrate Claudia's concept of a touchless interface: a way of controlling technology through our own movements, rather than learning how to use another piece of machinery. As automation becomes more common, this could be an interesting way of controlling robots (such as in deep sea or space exploration) as the communication used is two-way.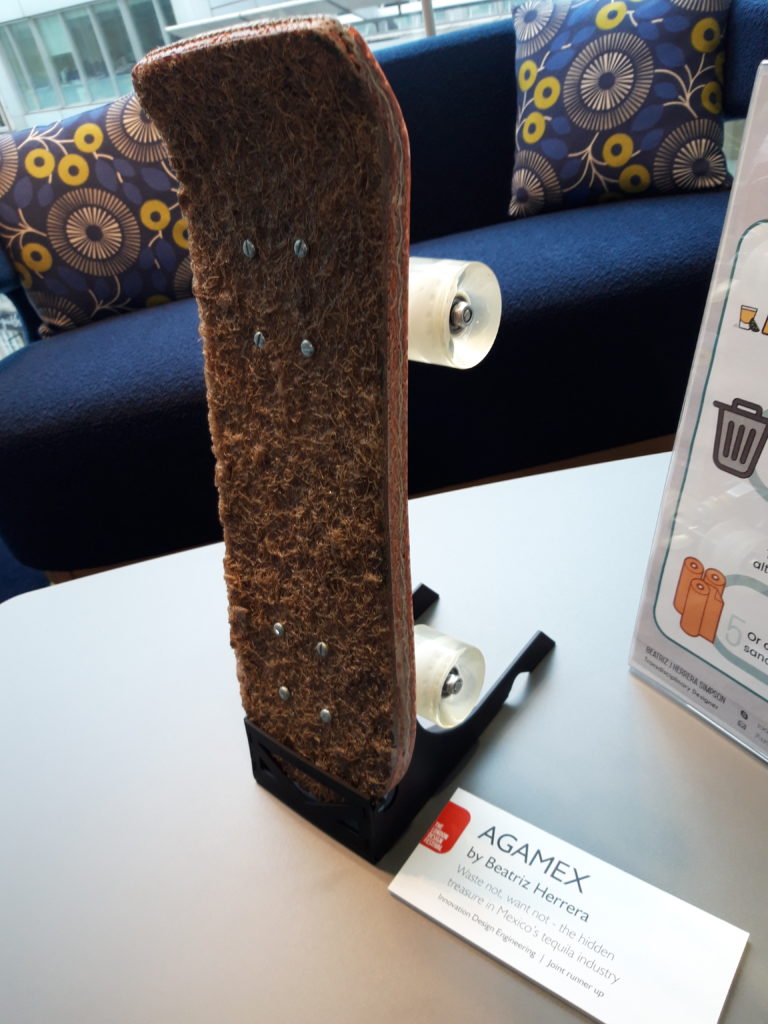 Agamex – Beatriz Herrera, Innovation Design Engineering, joint runner up
This project uses fibres produced as waste from the tequila industry in Mexico, using them to make new items that are biodegradable. At the moment, these materials are incinerated or thrown into landfill, so Beatriz's idea would create a more eco-friendly use for them.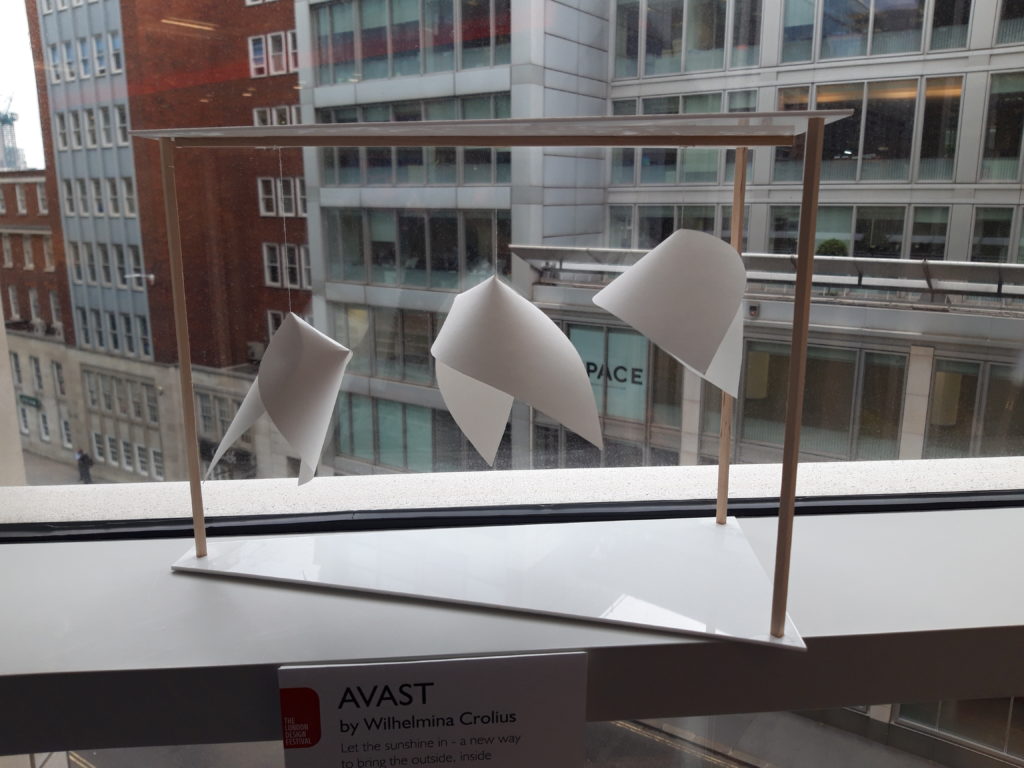 Avast – Wilhelmina Crolius, Innovation Design Engineering, joint runner up
These lights address the issue that most employees are surrounded by an entirely man-made environment, including artificial lighting. However, a lot of our mental functions come down to sunlight. These lights would be connected to sensors on the outside of a building and to the internet, so that they could adjust their colour and intensity to what was happening outside (such as passing clouds), giving employees a better 'light diet'.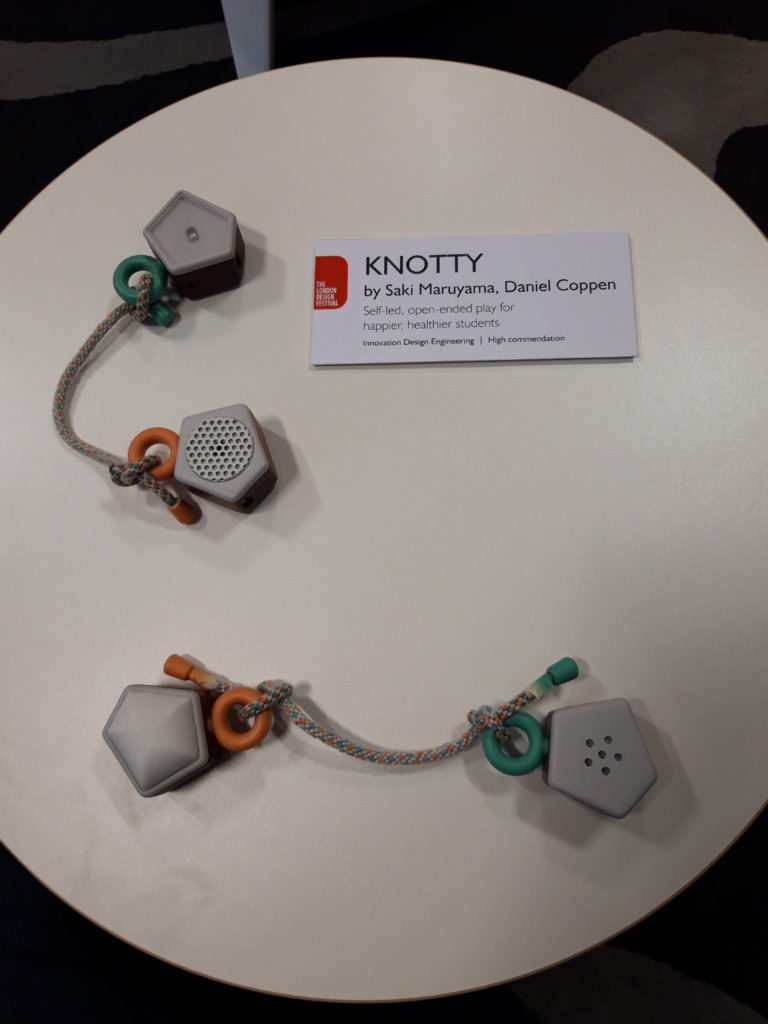 Knotty – Saki Maruyama and Daniel Coppen, Innovation Design Engineering, high commendation
These prototypes have three inputs and three outputs that can be changed and turned on and off, allowing children to make their own toys. Speakers, lights, and sensors are all options that can be can be adjusted, helping to develop creativity in children.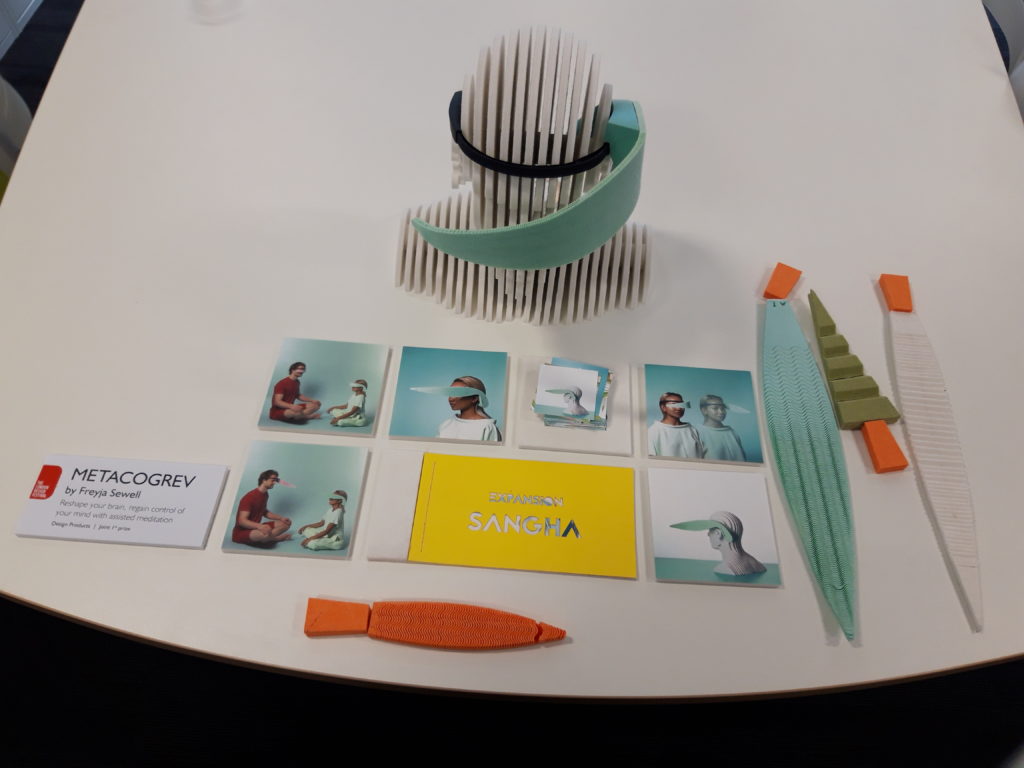 Metacogrev – Freyja Sewell, Design Products, joint first prize
This headband has brain sensors in it, teaching its users how to meditate. It can be used for young children to teach them how to manage their mental health. The sensors measure how calm you are; once you have reached a certain level of calmness, the visor opens outwards. It is also made with recyclable materials.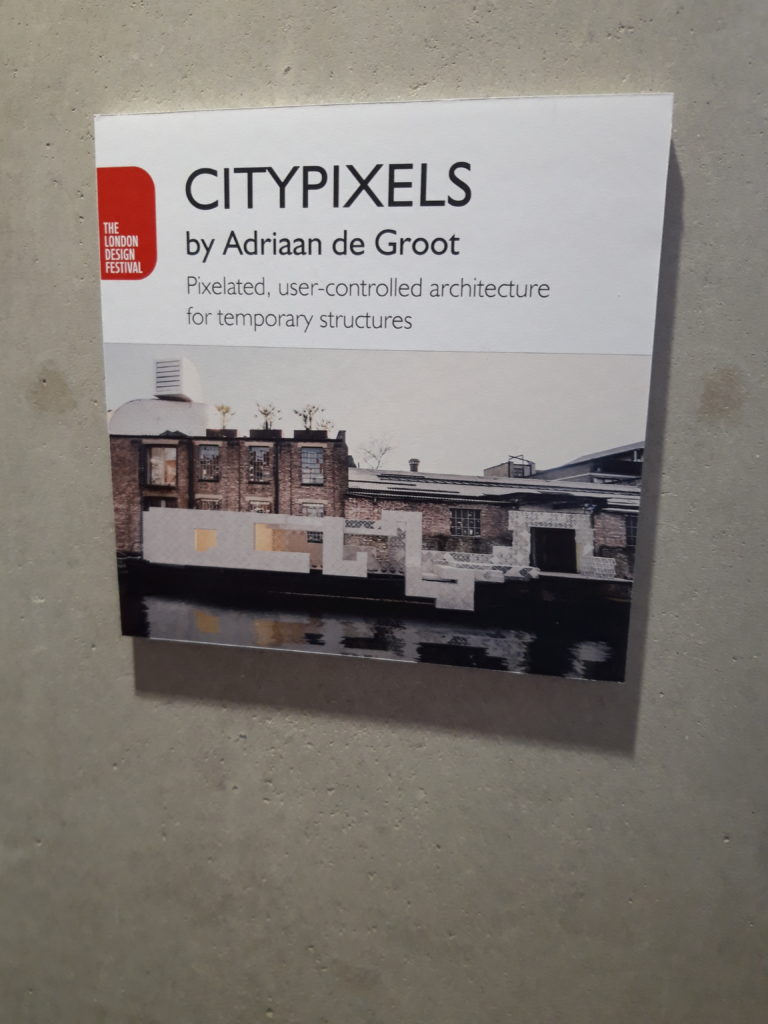 Citypixels – Adriaan de Groot, Design Products, joint first prize
Though we build cities to be permanent, our needs and the needs of cities change. To avoid buildings being knocked down and wasting considerable construction resources, this student has created a cross between Lego and scaffolding. This means that temporary structures can be built (including with cladding, insulation, and the rest) and then the blocks can be taken down without any specialist expertise to be re-used.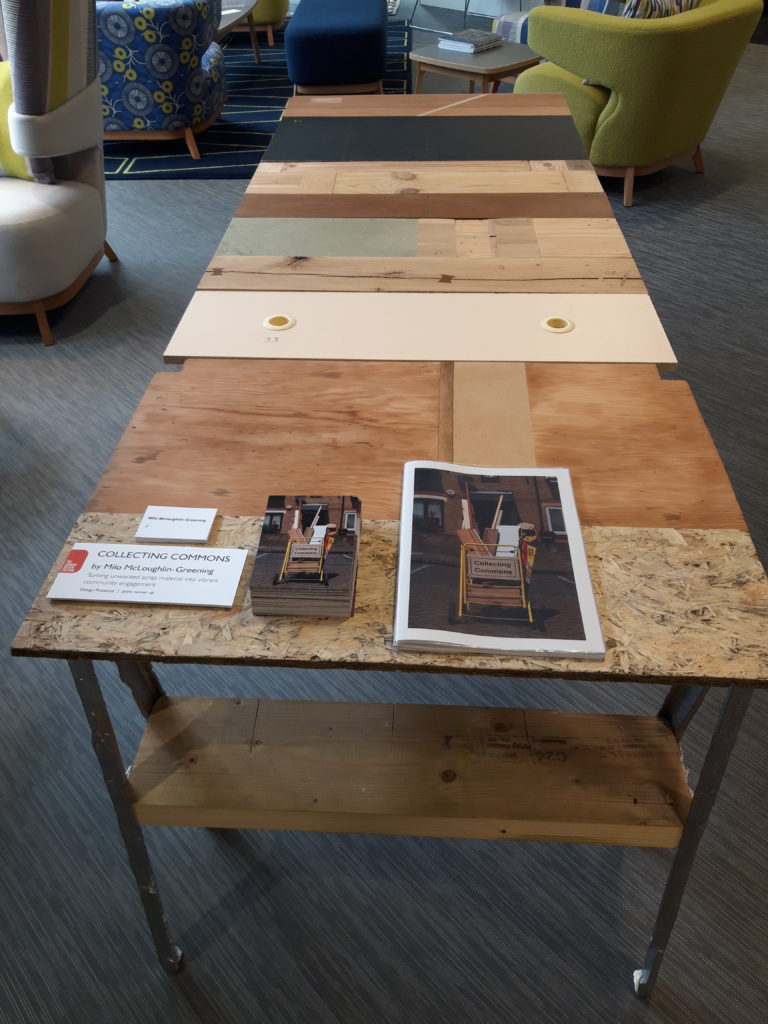 Collecting Commons –  Milo McLoughlin Greening, Design Products, joint runner up
In some ways, the role of a designer is to facilitate society. With this in mind, this student asked his community to donate items that they had no use for, then made a table out of them by collaborating with the local joiners and carpenters. Every person who had donated something was then invited to a dinner around this table, which is still being used for community meetings. KI felt this was an excellent model for students of any age in terms of active learning: a project like this promotes communication skills and problem solving.
Motion Office – Joonyeon Cho, Design Products, joint runner up
This student is also a chiropractor, so he designed a desk that would encourage a person using it to constantly move. The desk is a sit-stand model which moves very slowly up and down within 10cm of the set height, subtly encouraging the user to move their shoulders. It is also very slim and wide, so you have to move to retrieve items on the desk.
The mat, which is a companion piece, is designed to be used barefoot. It has different temperatures and textures, as well as air pockets that encourage continuous lower body movement. All of this helps circulation and encourages the user to stand for longer in a more beneficial way.
Congratulations to all the winners!