2020 was not only a difficult year for many but it was also the 90th anniversary of the founding of the Society of Industrial Artists (SIA) in 1930.
From a small gathering of designers and artists in the Olde Cock Tavern in London's Fleet Street organised by Misha Black, Milner Gray and others, the SIA went on with name changes to gain a Royal Charter in 1976 and later to be awarded the power from HM Queen Elizabeth II to set up the Register of Chartered Designers. From a small gathering to the internationally recognised professional body for designers practicing across all design disciplines awarding accreditation to both practicing designers and in design education.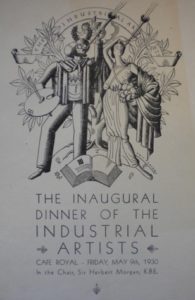 Something to celebrate but something that would not have been possible without the dedication and support of tens of thousands of members, including the international icons of design, over those 90 years.
Rather than celebrating with a 'bash' in a difficult year the Society is marking the anniversary with a gesture that allows all its members to celebrate. As the Honorary Treasurer reported at the Society's AGM on 27th November, our finances are sound allowing us to continue our work and achieve so much in 2020.
Therefore, we are celebrating 90 years by setting the 2021 professional fee for all members paying the full fee at 90% if paid within 30 days. This celebratory fee will apply to all existing members and any new members for the full year. Full details can be found in your online portfolio by logging into the members' area of the website.
Celebrating MINERVA@90
Celebrating the professional body for designers
Celebrating together
#Minerva90