01.12.2016
Meet the professionals: James Farnell MCSD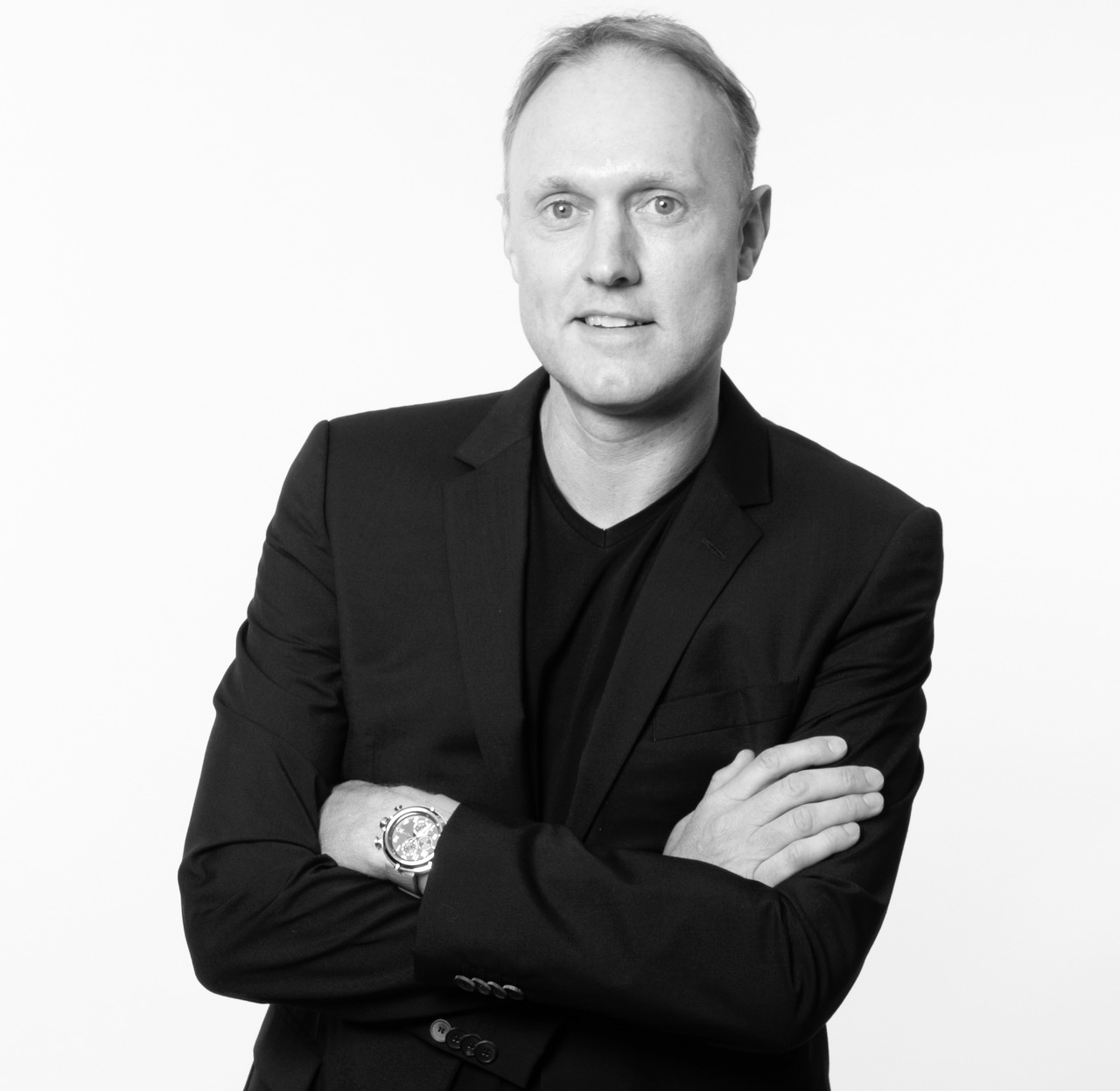 As one of the Society's new members we wanted to catch up with James and hear about his career and experience as a Retail Design Specialist. James started his design journey in 1988 at Harrogate College of Art and Design where he completed an Art and Design Diploma; he then went on to study Furniture and Product Design at Kingston University. Since then James has lived and worked all over the world and has over 20 years' experience in the design industry, many successful projects under his belt and is the Creative Director at Little, a brand experience and architectural consultation studio based in Orange County, California.
---
What was it that made you want to be a designer or involved in the design industry?
"I loved spending time in the woodwork and metalwork shops at school – sawing, hacking, drilling and welding – exploring the nature of the materials and how to harness their unique qualities. This curiosity for how objects and materials are constructed soon developed into a love of detail and form, which laid the foundations for the following 25 years of my career.
Over the course of the many projects that I've designed over the years – that basic understanding has enabled me to jump between detailing a 6mm Gucci laser-cut logo for the fashion houses of Geneva, to macro planning a start-up Eco City in China. The depth and breadth of projects retail design offered me, and the fast turn-around of seeing designs unfolds in a physical environment immediately drew me into the retail design profession – and continues to fuel my passion!
Years later, I stumbled on a contract for my great, great grandfather's seven-year apprenticeship in the 'Art of Blacksmith', dated 1835. I can only imagine the conditions in which he would have been expected to work for four shillings & sixpence a week in Northern England, but perhaps we still share the same fundamental satisfaction of creating something physical, shaping an idea and crafting it into a tangible solution for a real need.
It's interesting to see so many retailers now bringing the 'workshop' and manufacturing process into the store as a means to personalise and differentiate their offer for the 'maker-culture' generation."
---
What are the biggest challenges in your work?
"The accelerated pace of change in the retail industry requires us to be in a constant state of evolution – consistently evaluating our approach, our tools and the resources that we'll need tomorrow.

Working across multiple time zones with teams in multiple locations can be a challenge – yet also a blessing as it offers me access to resources & skills in our other offices and opportunities in multiple geographies. For example, we recently launched a new coastal lifestyle brand (see below image), a not-for-profit coffee store and are currently developing a new banking experience while developing a master-plan for a distillery & living art space. These projects are spread across North America with teams & clients working remotely in multiple locations."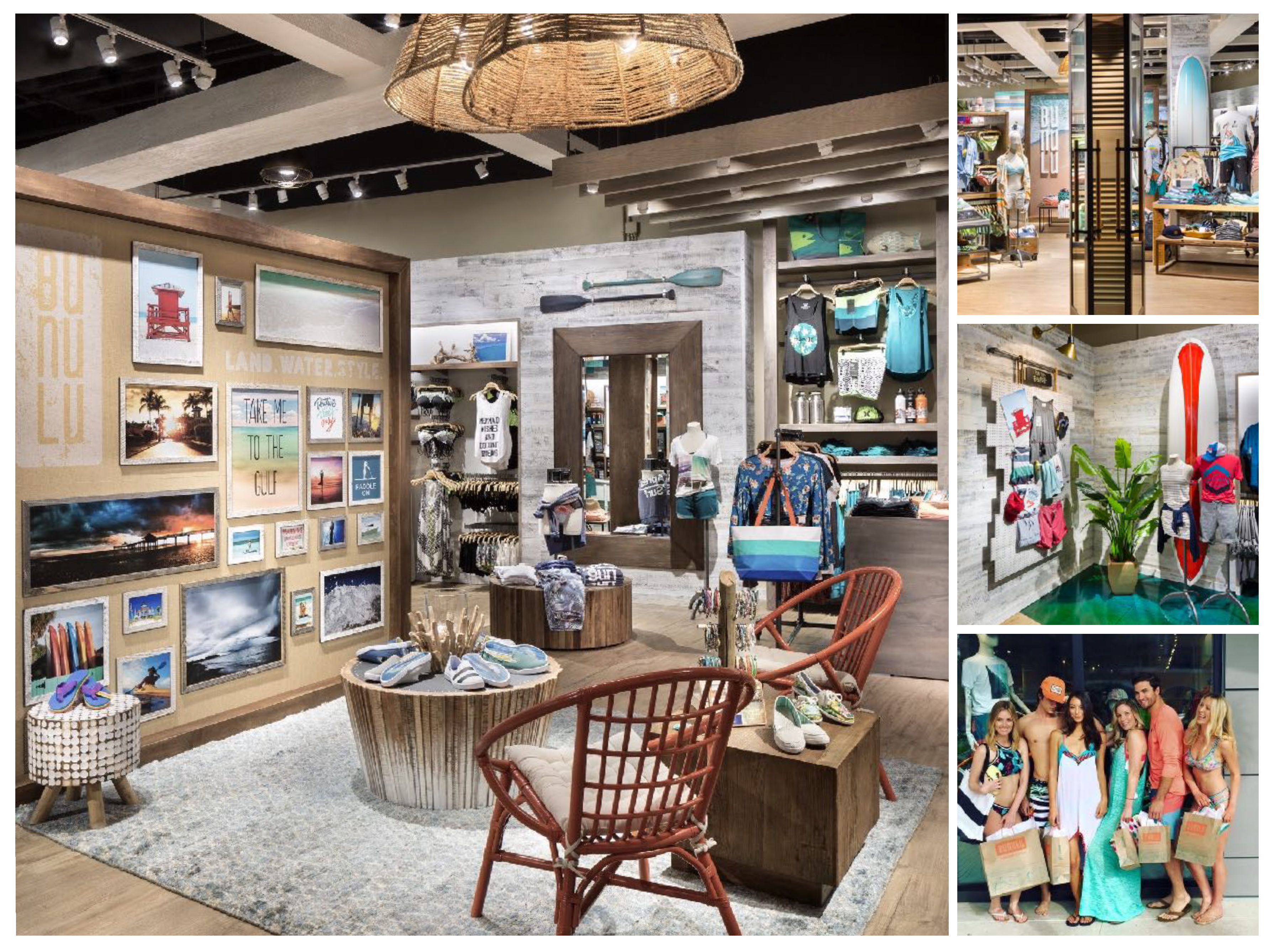 ---
What are the biggest rewards in your work?
"Creating experiences that are human, tangible and where possible – of value not only to the brands they serve – but the communities who engage with them. My travel exposes me to multiple cities & cultures however it's the people I collaborate with that offer the most reward. It may sound like a 'lofty' goal, but by harnessing the power of design we have an opportunity to create a better future for people. Our project for Downtown CREDO was a great example of this as their mission seeks to be a creative catalyst in the community in which it serves."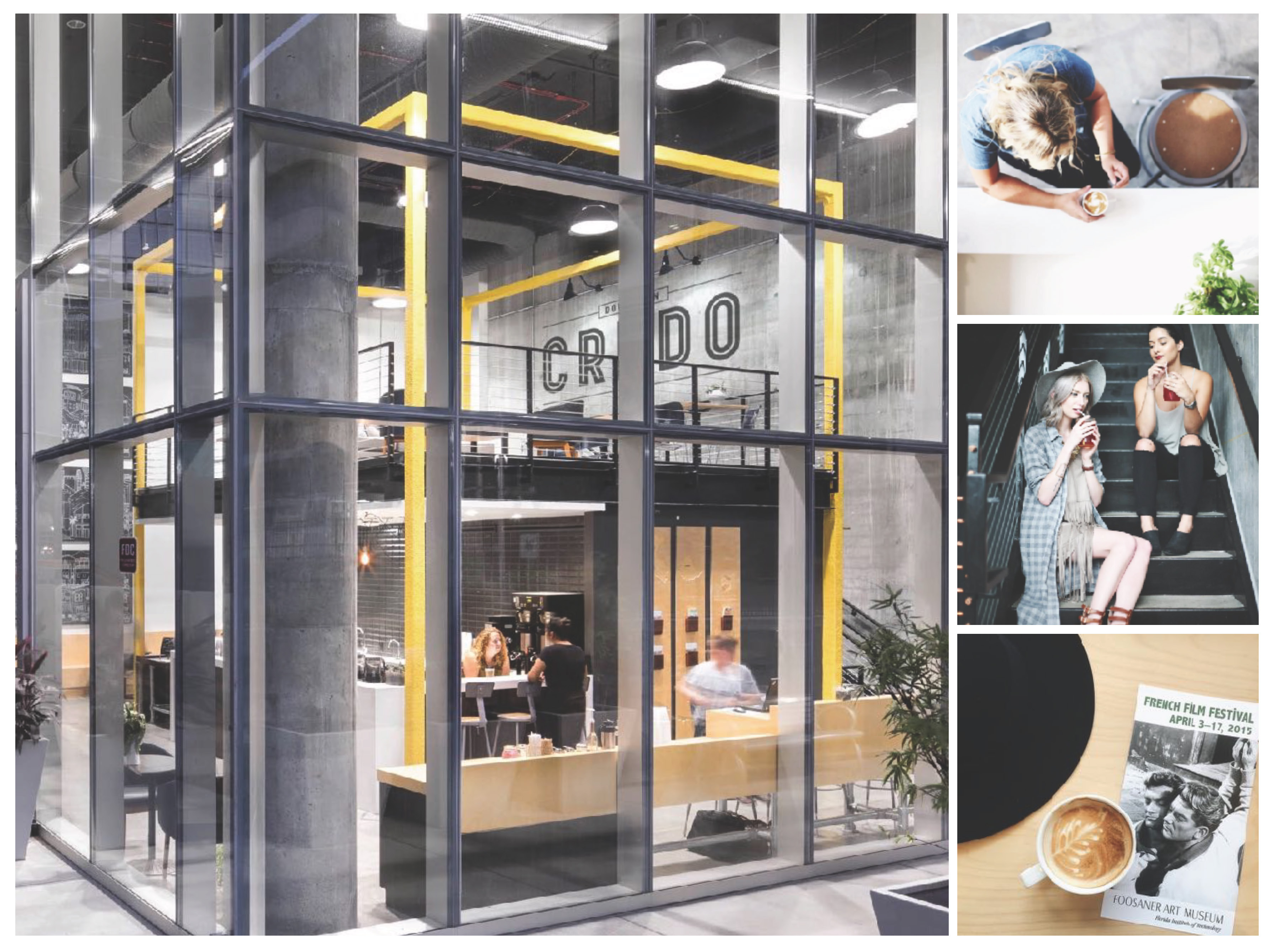 ---
Do you employ graduates and if yes what is it that you look for in a candidate?
"Yes – typically via internship programs through our participation in various industry organisations and relationships we build with colleges & universities– mentoring students, judging or running international competitions or reviewing portfolios.
Qualities we look for are a passion for design and a curiosity to explore. Students & graduates may not have the benefit of experience, but they offer the insight and energy of a different generation that we're serious about cultivating. Does the student have a thirst for knowledge? Are they resourceful and motivated to continually stretch their thinking? For me, the personality of a graduate should complement the culture of the team and add to it – rather than mirror our culture. It's important they maintain an awareness of life outside the studio both personally and professionally through participation in other leading industry associations.
We also look for an additional skill or passion that may add a new dimension to our existing 'toolbox'. Increasingly we look for architects, interior or graphics designers who may have a passion for or experience of interactive design, digital technologies, strategic research or insights through the study of anthropology or those with experience in hospitality or entertainment. Our aim is to create a rich culture of diversity in our studios to inform the increasingly blurred lines between the spaces where we learn, work, live and shop."
---
What advice would you give upcoming designers?
"This is nothing new…but sketches and idea books offer a potential employer the most insight to how a candidate thinks and views the world. It could be a hand-drawn note-book or cloud based digital collection of ideas – whatever helps to illustrate the passion and personality of the candidate! Make sure you keep a record of these ideas not just for your own future reference – but so potential employers can see what is unique about YOU – beyond the highly rendered visuals and polished presentation skills of a portfolio."
---
What made you join the Society?
"I was a Student Member when studying Furniture & Product Design at Kingston University. Having lived in London, Sydney, Singapore & now California – I value the opportunities that an organisation like CSD has to offer for networking, recruitment, and the broader conversations on design that it encourages beyond a single discipline or practice area."
---
We would like to hear from existing and/or new members of the Society. If you wish to share your experiences please get in touch by emailing thedesigner@csd.org.uk