24.10.2016
CSD Q3 Survey
HOW DESIGNERS FEEL ABOUT BREXIT
Our Q3 2016 coincided with the period following the referendum on 23 June and therefore we decided to take a look at the results against our Q3 2015 survey to see what impact the vote may have had on design businesses. Please note that bracketed figures throughout are the Q3 2015 findings.
The Society attends regular meetings with the Bank of England in order to express the views of the design sector and the findings from the survey have already been presented to them. Working with government, the survey was expanded this quarter to include questions that will assist them in determining a strategy for Brexit and detailed responses are currently being presented to them.
So how does the design business sector see things after 23 June and moving forward?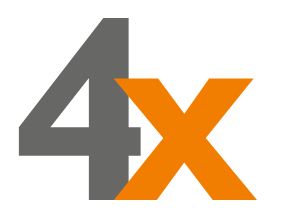 4 times as many responses
Well firstly it should be noted that there is clearly a great deal of interest within the design sector as to the issue of Brexit and its impact. The survey, which included 'Post Brexit' in the title, received more than quadruple the number of responses to the highest level of response of any of the quarterly surveys since 2014.
Interestingly the percentage of non-CSD member to members remained the same with 22% (22%) of respondents coming from outside of the Society's membership.
The number of respondents employing 100+ staff rose to 19% (12%) whilst those employing 21 – 50 fell to 8% (24%). In total some 47% of respondents employ more than five staff.
---
Who are the staff winners and losers ?
Comparing the next 12 months expected employment changes, respondents showed a marked contrast one year on. In 2015 none of the respondents anticipated decreasing their employment of graduates, middle weight or design managers. Post Brexit respondents expected to decrease employment of these categories by 16%, 19% and 11% respectively.
There was a significant rise in the number of respondents who intended to decrease their employment in all other categories, senior designers, admin/sales and other staff.
Those respondents expecting to increase employment in 2015 fell dramatically in respect of graduates to 20% (39%) and middle weight designers 19% (39%) with those expecting to increase employment of senior designers falling to 13% (16%). The only staff which respondents identified as increasing over the coming 12 months were management 11% (0%) and admin/sales 12% (10%).
Those respondents expecting to neither increase nor decrease staff was roughly the same percentages as in 2015.
The question to be asked is whether there is a move to focusing on managing the business given the lurch from zero to 11% of respondents expecting to employ more management staff whilst at the same time employing more admin/sales staff than in 2015. Clearly respondents are minded to decrease rather than increase junior and middle level designers.
In a separate question in the Q3 2016 survey respondents were asked if they would be recruiting in the next 6 months. 60% said no while 20% said yes and 20% remained unsure.
---

And for those who remain employed ?
When it comes to considering salary levels over the coming quarter 12% of respondents expected salaries to decrease compared with zero percentage expecting to decrease salary levels in 2015. In both surveys roughly the same percentage of respondents (51%) thought salary levels would stay the same.
Notably in 2015 32% of respondents expected salaries to rise by 1-2% with 15% expecting a rise of 3-5%. In 2016 only 27% expected salaries to rise by 1-2% with a dramatic fall to just 2% of respondents expecting salaries to rise by between 3 – 5%.
Overall, when asked in 2015, 45% of respondents expected to invest more in staff by 2016 this had decreased to 17%. Those indicating that would be investing nothing at all in staff dramatically increased from 6% of respondents in 2015 to 28% in 2016. Whilst the majority, some 48% reported they would be investing the same in 2016 as they had planned in 2015, the shift is clearly towards a lack of investment in staff.
---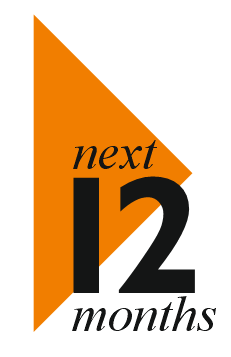 So what will the sector invest in within the next 12 months ?
The only area where respondents indicated greater investment this year was in promotion however the increase was marginal from 31% to 32%, with 18% (6%) indicating they will spend nothing at all over the coming 12 months and 11% (3%) investing less.
Respondents clearly indicated they will not be investing in equipment with those anticipating such investment halving from 56% in 2015 to 28% in the latest survey.
The shift in the year has moved decidedly from those considering investing more or the same over the coming 12 months to those who will be spending less or nothing at all.
---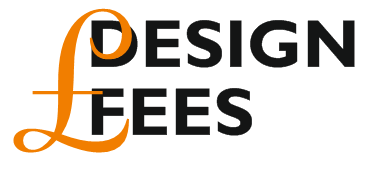 And what about design fees?
The anticipation of increased design fees has cooled. In 2015 only 3% of respondents expected their design fees to decrease. In our Post Brexit survey that figure had increased to 32% and whilst in 2015 12% expected design fees to increase above 5% only 2% now expect such an increase.
Those with reasonable levels of expectation of increases in design fees of 1 – 5% in 2015 numbered 45% whereas now only 18% expect fees to rise within this range.
---

What factors will change in the next 12 months? 
In 2015 52% of respondents expected growth over the next 12 months but by 2016 only 19% expected growth.
Those anticipating lower UK demand only accounted for 7% in 2015 whereas in 2016 some 37% expect lower UK demand. Coincidentally 37% considered export demand would be lower over the next 12 months, compared to 16% who considered this to be the case in 2015.
---

So what does it all add up to?
The issue that has dominated the government, media, businesses and the markets is 'confidence'. So we asked as we do in every quarterly survey, 'compared to the previous quarter, how is your overall business confidence?'
In Q3 2015 39% of respondents said that their business confidence was higher than the previous quarter which chided with numerous other business surveys at the time across business sectors. Post Brexit, that figure had halved with only 19% claiming their business confidence to be higher than the previous quarter.
In 2015 just 6% reported their business confidence as being lower than the previous quarter. A year on and 39% report their confidence to be lower than during Q2 (April – June) of 2016.
As for those whose confidence remained the same as the previous quarter, this fell to 42% in 2016 compared with 55% in 2015.
And as the survey was focusing on Brexit, we asked respondents specifically about their business confidence and order book post referendum.
31% reported a drop in their order book with 15% reporting an increase and 54% stating the order book had remained the same.
Since the Brexit vote 12% reported they felt more confident with 2% feeling much more confident. 38% said their confidence level remained the same whilst 26% felt less confident and 22% much less confident.
Our survey clearly shows a dip in confidence over the past 12 months and especially since the Brexit vote and there are genuine concerns as to employment prospects, salary levels, design fees and investment.