22.05.2015
CSD Members' News Highlights
As the internationally recognised body for the design profession the Chartered Society of Designers and its members play a major role in influencing the design industry. The Society encourages its members to add their voice to the work undertaken by CSD in inspiring academia, government, clients and the design sector.  Many of our members are experts in their field and participate in a wide range of activities to contribute to the design profession.
Welcome to the latest CSD members
We would like to congratulate the newest members of CSD who were successful in completing the application and assessment procedure in the last month. We look forward to welcoming you to the Society and hope we will soon be sharing your news on the CSD blog.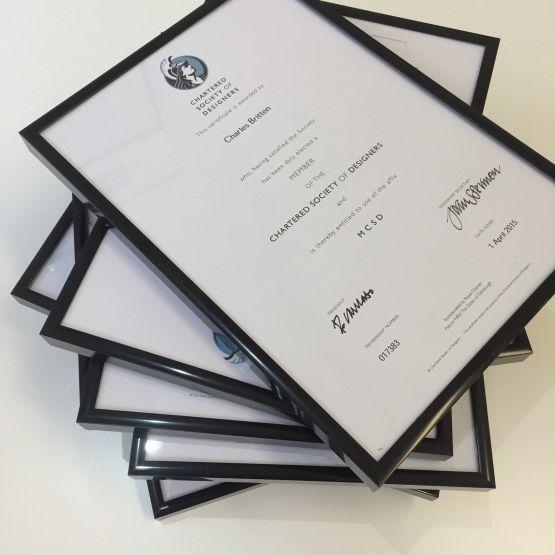 An award winning calendar from members at Stocks Taylor Benson
CSD members Holly Littlejohn MCSD, Lois Blackhurst MCSD and Paul Betts MCSD worked on a project with Antalis to create an award winning calendar. The beauty of the design is in its simplicity with each month depicted by a typographic illustration, using a mono-colour palette to great effect. The paired down nature of the design matches the environmental messaging, creating clarity and strength.
The calendar for Antalis won not just one, but three prestigious awards at the National Calendar Awards held at Stationers' Hall this January. It picked up the Excellence in Illustration Award, Pictorial Bespoke Calendar Award and the coveted Fred Kendrick Award for 'Outstanding Business Calendar of the Year'.
"We're exceedingly proud to have worked with Antalis to create this years' calendar, they trusted our bold and brave thinking, creating a truly beautiful design." – The STB team

Members at CPMG Architects are shortlisted at the RICS Awards
The RICS Awards celebrate inspiring projects in design and construction across the nation. Members were part of a four-strong team made of CPMG Architects, Focus Consultants, Couch Perry Wilkes and Pryce & Myers, who together created the iconic HMS Belfast Visitor Centre in London. Both CPMG Architects and Focus Consultants were selected finalists when the project was nominated in the tourism and leisure categories.
"We're absolutely thrilled to be shortlisted for this award and to be recognised for our designs for the iconic HMS Belfast visitor centre. It's not every day you're asked to bring your expertise to a London landmark on the River Thames, so this project was really something special." – Nick Gregory, Director of CPMG Architects
Simon Fisher MCSD joins the judging panel at the 2015 Lighting Design Awards
Simon Fisher MCSD, founder of F Mark design consultancy, specialising in design development and engineering of light products and systems, was selected to join the esteemed panel of judges at the 2015 Lighting Design Awards. The competition is part of the biggest and most respected celebration of lighting design and attracts key players from an extensive scope within the lighting industry.
Members deliver portfolio workouts at NTU and Northampton University
Neil Watts MCSD Senior Designer, Holly Littlejohn MCSD Designer and Lois Blackhurst MCSD Creative Director of STB presented their personal portfolios to students at Northampton University alongside advice on how to create the perfect portfolio showcasing work from their first university design through to their most recent work. Members also visited Nottingham Trent University to advise 2nd and 3rd year students including those on the Society's CEP courses, on their portfolios in preparation for the end of year degree shows. They went through interview hints, tips and techniques with advice on what to do and more importantly what not to do when applying for jobs.
New additions to the CSD Membership Assessors Panel
Russell Camplin FCSD Design Manager at RBS Choice and Design is the latest member to join the team of membership assessors at CSD. As our new members would have experienced, membership of the Society follows a rigorous assessment scheme based on the  CSD Genetic Matrix™ to ensure all of our members meet the highest professional standards.
Lois Blackhurst MCSD sets a live brief for students at NTU
The six week project for students at Nottingham Trent University tackles a branding and packaging project and will include an interim critique and final assessment, with the opportunity of a placement at Stocks Taylor Benson. Lois Blackhurst MCSD, Creative Director at Stocks Taylor Benson, set the brief in mid-April and with the project now underway we look forward to seeing the results!
CSD workshop at Derby University includes lecture by Richard Thorpe MCSD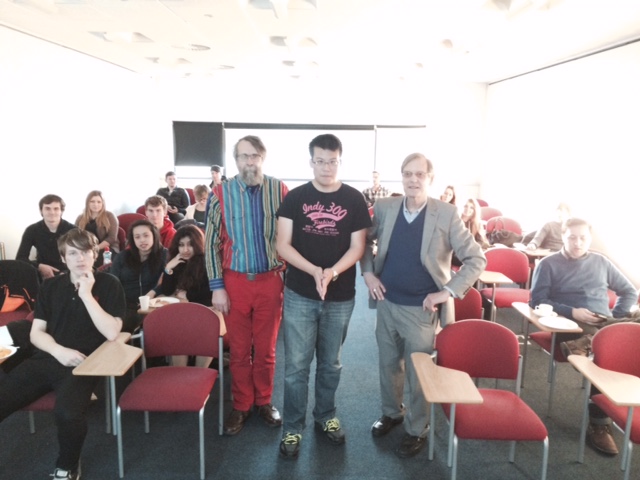 Senior Designer at CPMG Architects, Richard Thorpe MCSD guest lectured for students studying on the CSD Accredited course BA (Hons) Interior Architecture and Venue Design at Derby University. He covered valuable topics such as what to expect in your first job at an architectural practice, the importance of intellectual property and an insight into the interior design process. He led an insightful Q&A session which gave students the opportunity to speak to a practicing designer with more than 25 years' of experience.
John Benson MCSD named in the top 100 most influential designers in the UK
Design Director and Co-Founder of Stocks Taylor Benson, John Benson MCSD was named the 56th most influential designer in the UK by the Drum Designerati. The annual awards celebrate the UK's most influential designers from many fields of design.
"I am very honoured to be amongst such illustrious names, but feel the accolade is really a reflection of the great team we have at Stocks Taylor Benson. Their combination of talent, commitment and enthusiasm has enabled us all to achieve so much over the years in a profession that we love." – John Benson MCSD, Design Director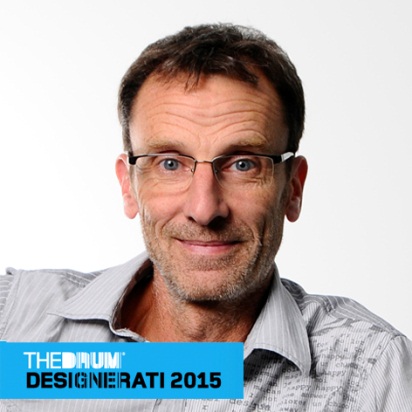 Design information and where to get it
Richard Thorpe MCSD and Anna Amin MCSD will be lecturing at the University of Derby next term on the subject of 'design information and where to get it from', having identified a gap in knowledge of young designers. This accompanies the Society's Course Endorsement Programme which supports design education and aims to ensure that higher education institutions offer transparent routes 'from learning to earning™'.
The Archive of Stan Coates MCSD (22 February 1927 – 18 May 2008)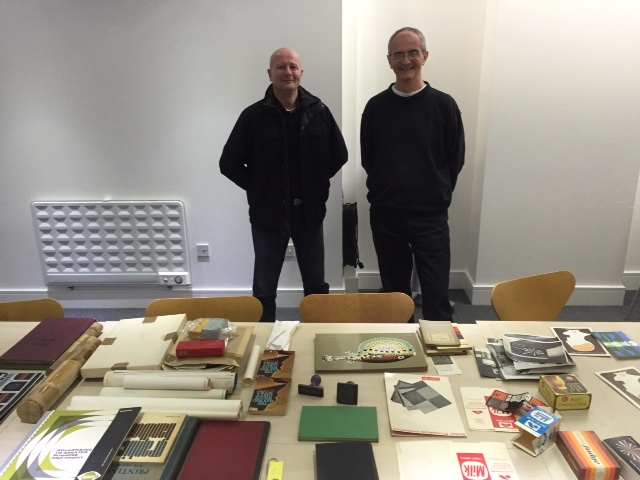 Long standing member of the Society the late Stan Coates MCSD was an exceptional designer and artist working mainly in advertising. He was elected member of the Society of Industrial Artists (now the Chartered Society of Designers) in 1960. His wife Diana and his two sons Gavin – who is a member of the Society – and Martin kindly donated an archive of his work to CSD, giving an incredible picture of his career which we will be sharing with you in a future blog post.