10.09.2021
CSD – UK International Partner for TDD Italy
The Society is delighted to be the UK International Partner for the Tigullio Design District (TDD) and their first event to be held in Spring 2022.
The event focuses on 'Design with a marine theme', yachts and those who design them, nautical products and accessories, coastal and marine environment projects, and outdoor lifestyle, encompassing design in all its aspects, including sustainability, inclusivity, new technologies and innovation.
TDD offers an opportunity to explore design and how it may enhance the Tigullio district, embracing the distinctive culture and values of this coastal area. In participating, Italian and international designers will find in TDD, inspiration, a place to exchange ideas, to network and simply indulge in the love of design.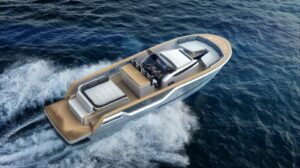 Society Chief Executive, Frank Peters who has been appointed the UK Ambassador for TDD said,
"It's an honor to be appointed the UK Ambassador for such an innovative project which will see TDD becoming a major event in the international design calendar. What really excites is the scope of this initiative, embracing so many aspects of design on both land and sea, each with its own role to play in terms of lifestyle and the environment. The UK has a great heritage in design and marine design, and this, coupled with the world renown passion that Italy has for design, promises to be a great showcase and collaboration which will be of huge mutual benefit to UK and Italian designers and producers, influencers and design students."
Echoing the success of Italian design events such as the Milan Design Week and the Salone del Mobile, TDD will become a key event in the international design calendar and the Society will bring you regular updates and news of how CSD members, UK designers and businesses might participate.