10.09.2018
Five design events you should go to in September
The London Design Festival, Paris Design Week, Beijing Design Week and Bologna Design Week are all taking place in September, so this is a great time for designers everywhere to be out and about.
Here's an overview of some of the events taking place in London this month.
London Design Biennale 2018, 4th – 23rd September, Somerset House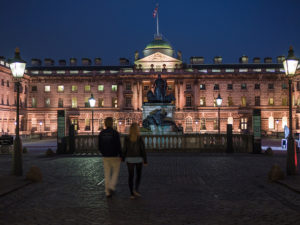 The theme for this year's London Design Biennale is 'Emotional States'. It's taking over Somerset House with thought-provoking exhibitions that explore social equality, sustainability, migration, and other vital topics.
All of the installations are intended to make you think about how we live, ranging from traditional forms of art like sculpture to robotics, AI, and virtual reality experiences.
There are also several talks and workshops taking place throughout the event. Find out how you can help design a better world or take part in drawing classes – there's something for every designer here!
Global Design Forum, 15th – 23rd September, V&A London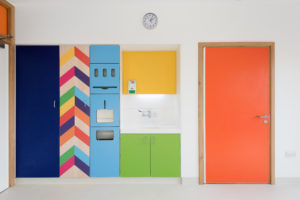 We've already mentioned the London Design Festival, which has hundreds of events coming up – but did you know they also host a thought leadership programme?
You can attend the Global Design Forum to hear from the top thinkers in the industry, take part in workshops, and listen to new perspectives on design.
The keynotes include speakers like Rankin (co-founder of Dazed and Confused magazine), pioneering VR filmmaker Jessica Brillhart, and Pentagram partner Marina Willer.
100% Design, 19th – 22nd September, Olympia London
Find out about new ideas and trends in architecture and design at this year's 100% Design event, which sits at the heart of the newly formed West Kensington Design District. It gives you a great opportunity to network with other professionals in the sector.
Over 400 international brands will be there, so you'll be able to see what they're working on and meet the brains behind the business.
There's also a CPD hub, where you can learn about a wide range of topics and add it to your CSD online portfolio for Chartered Designers. Get to grips with the connection between nature-inspired design and well-being, understand technology and residential design, or learn how to design the ideal home. All the sessions are free, but we recommend you get there early so you don't miss out!
designjunction, 20th – 23rd September, South Bank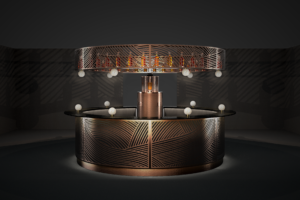 This event is held in partnership with RADO Switzerland and had tens of thousands of visitors last year – and for good reason!
It showcases some of the best furniture, lighting, and product designs from around the world at three locations along the South Bank: Doon Street, the Oxo Tower Wharf, and the Riverside Walkway.
You'll be able to take in pop-up shops and installations and see exhibitions from many brands, including Innermost, Black & Blum, and Bodo Sperlein.
Design Change Makers: Conscious Consumption, 25th September, Design Museum

The Design Museum is hosting a series of talks on people who create change through design. Their second event explores 'conscious consumption', a movement that deliberately examines how what we buy affects the environment and our own lives.
The speakers include the Founder/Creative Director of Creative Conscience, Design Director for Library of Things Sophia Wyatt, best-selling poet and author Simon Welsh, and many more. They'll be joined by a number of student panellists from a diverse range of disciplines, so the conversation is sure to be very lively!
Getting a ticket to the talk will also give you entry to all the exhibitions at the Design Museum, so why not make a day of it?
*"Somerset House By Night" by James Petts is licensed under CC BY-SA 2.0