Christopher Goodwin

Chartered Designer

Engineering Design

MCSD, Engineering, Chartered Designer Engineering
United Kingdom - Yorkshire and the Humber
Email address
hello@finwinstudio.co.uk
Profile description

I am a graphic artist and designer living and working in the UK. With a fair few years behind me now in this industry working for agencies, in-house and freelance, I currently work for Highways England, a government company that looks after our nation's big important roads. My day job mostly focuses me on editorial design and creating communication materials for complex information to the wider audience.

When I'm not there, I illustrate, creative typefaces, visual identities and write for myself.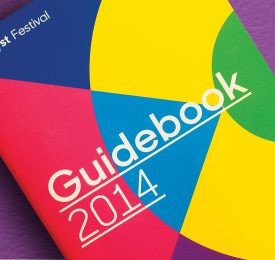 Catalyst – Festival Guidebook
I was commissioned by Boxhead to design a new guidebook for the festival following a recent re-brand. I worked closely with the Creative Director on further developing the new brand and establishing a new look and feel that would inform all further publications. This involved not only designing new layouts and implementing new content but also producing new editorial illustrations for the main introduction section of the guidebook.